It's June so of course you want to be outdoors: It's a chemical thing. Resistance is futile. Get out there and dig, or plant some flowers, or putter around labeling the basil.
And take one of these 20 best summer garden accessories and tools with you–they've all earned the Gardenista seal of approval for being useful, and affordable:
Above: A forked tip turns this digging tool into a ruthlessly efficient weeder as well. The Japanese Steel Fork-Tip Trowel has a carbon steel blade and wooden handle and is $18 from Terrain.
Above: Made from New York State slate, a set of four Garden Markers comes with a white chinagraph pencil (soap and water will remove the names of last season's plants); $18.95 from Kaufmann Mercantile. For more of our favorites, see 10 Easy Pieces: Herb Markers.
Above: A pair of steel Wee Snips garden scissors from Nutscene are 4 inches long, with a small blade to cut delicate stems and vines; $12 from Ancient Industries.
Above: Photograph via This is Paper.
As seedlings grow, Peat Pallets will expand to accommodate their roots. Later, plant and pallet can be planted directly into a pot; 20 cents apiece from Novosel.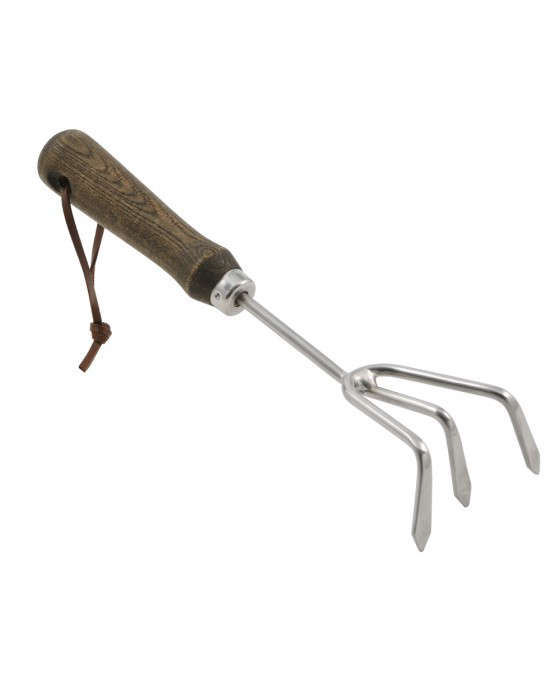 Above: From Joseph Bentley, a three-prong Cultivator does double duty as a fork and a rake. Next to a trowel, a cultivator is the most useful tool in the bag, and this one has polished stainless steel prongs and an oak handle; $12.30 from Amazon. For European readers, Joseph Bentley's Handkultivator is 199 KR from Artilleriet.
Above: Photograph via Father Rabbit.
"This is the Platonic ideal of buckets," says British interior designer Ben Pentreath, who also happens to be an accomplished gardener. From the domestic science impresarios at Redecker (perhaps you already own one or more of the company's specialty brushes), a galvanized pail with a wooden handle and a ribbed belt comes in two sizes; a Large Bucket is £12.50 (about $19) from Pentreath & Hall.
Both Redecker Buckets also are available for from $35.50 NZ to $50 NZ, depending on size, from Father Rabbit.
Above: I don't think of it as "having a twine problem." I just happen to like garden twine. A lot. I use it to stake plants, tie trellises, bundle bouquets, and train peas. Among other things. So yes, I have been lusting for a set of eight Nutscene Jute Twines (rainbow colors!); $14.95 from Williams-Sonoma.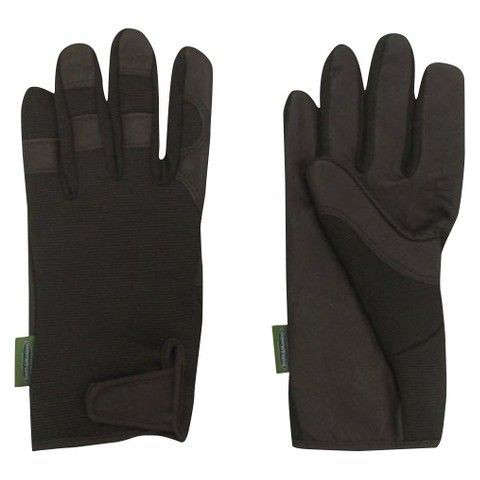 Above: A pair of Goatskin Leather Performance Gloves made of polyester and Spandex have leather palms and finger pads to protect gardeners against thorns and other garden hazards. Available in sizes to fit men (hello: Father's Day?), a pair is $12.99 from Target.
Above: Gardenias are notoriously finicky, but the heavenly scent of their flowers is unrivaled. Can you keep one alive? At $11.99 per Gardenia Jasminoides from Ikea, you can afford to experiment in a protected spot in your garden (or keep it in a pot on a patio).
Above: Brew a cup of fertilizer tea for your plants. Available in three different formulations (alfalfa tea, cow manure tea, and horse manure tea), Authentic Haven's Natural Soil Fertilizer Concentrate comes pre-measured in a tea bag. "Brew" it in a watering can to feed roses, houseplants, and patio flowers; $13 for an assorted three-pack from Food 52.
Above: From Elho, a lightweight Urban Loft Balcony Planter has a built-in water tank to keep plants irrigated and comes with hooks to make it easy to hang over a rail; 14.95€ from Vtwonen.
Above: A set of three metal Herb Pots come with a drainage tray and are available in four colors, including gray (shown), raspberry, duck egg blue, and galvanized. A set is £12.95 from Sophie Conran.
Above: For a small garden, an expanding 25-foot, expand-and-shrink X-Hose is $19.95 (longer lengths also are available). For more options, see 10 Easy Pieces: Retractable Garden Hoses.
Above: Antwerp-based design company Xala's plastic watering cans come in three sizes; a round Bowli Watering Can holds 2.5 liters of water and is $20 from Neo-Utility. For more about the line, made of non-toxic HDPE, high-density polyethylene plastic, see Belgian Basics With a Fairytale Twist.
Above: A set of eight Seed Saving Envelopes has pre-printed spaces for record keeping so you can label contents as organic, heirloom, hybrid, open-pollinated, hand-pollinated, and/or perennial; $4.95 from Seattle Seed Company. For more seed-saving supplies, see 10 Easy Pieces: Seed Envelopes.
Above: Made in Spain, a leakproof rubber Garden Trug has a 10.5-gallon capacity and is impervious to punishment. Bring on the sharp branches, thorny stems, and wet leaves. It is $16.99 from Grdn.
Above: Chalkboard plant pots made of terra cotta with a matte black finish come in three sizes–in diameters of 4, 6, and 8 inches–and all are under $20. Chalkboard Planters are $8, $12, and $18 from West Elm, depending on size.
Above: Keep a sharp edge on digging knives, spades, loppers, and other garden tools; a Hard Arkansas Pocket Stone (available in two sizes) deserves a spot in a tool bag. Prices range from $6.99 to $9.99 depending on size at Sharpening Supplies.
Above: I use these 4.5-inch mini shears to cut herbs to cook dinner and to deadhead the first brown flowers on the clusters that cover the rose bushes. A pair of Mini Herb Snips is $4.95 from Gardeners.
Above: Done for the day? Scrub off the garden's dirt and calluses with a pumice-infused bar of Worker's Soap; made in the Adirondacks, it has a strong scent of tobacco, cedar, and patchouli that makes you feel like you really accomplished something today. A 4-ounce bar is $16 from Loyal Supply Co.