It's June so of course you want to be outdoors: It's a chemical thing. Resistance is futile. Get out there and dig, or plant some flowers, or putter around labeling the basil.
And take one of these 20 best summer garden accessories and tools with you–they've all earned the Gardenista seal of approval for being useful, and affordable:
Above: A forked tip turns this digging tool into a ruthlessly efficient weeder as well. The Japanese Steel Fork-Tip Trowel has a carbon steel blade and wooden handle and is $18 from Terrain.
Above: Made from New York State slate, a set of four Garden Markers comes with a white chinagraph pencil (soap and water will remove the names of last season's plants); $18.95 from Kaufmann Mercantile. For more of our favorites, see 10 Easy Pieces: Herb Markers.
Above: A pair of steel Wee Snips garden scissors from Nutscene are 4 inches long, with a small blade to cut delicate stems and vines; $12 from Ancient Industries.
Above: Photograph via This is Paper.
As seedlings grow, Peat Pallets will expand to accommodate their roots. Later, plant and pallet can be planted directly into a pot; 20 cents apiece from Novosel.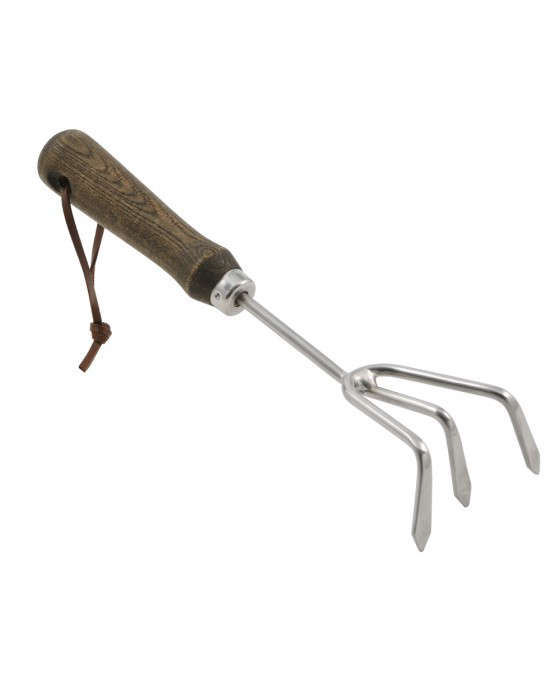 Above: From Joseph Bentley, a three-prong Cultivator does double duty as a fork and a rake. Next to a trowel, a cultivator is the most useful tool in the bag, and this one has polished stainless steel prongs and an oak handle; $12.30 from Amazon. For European readers, Joseph Bentley's Handkultivator is 199 KR from Artilleriet.
Above: Photograph via Father Rabbit.
"This is the Platonic ideal of buckets," says British interior designer Ben Pentreath, who also happens to be an accomplished gardener. From the domestic science impresarios at Redecker (perhaps you already own one or more of the company's specialty brushes), a galvanized pail with a wooden handle and a ribbed belt comes in two sizes; a Large Bucket is £12.50 (about $19) from Pentreath & Hall.
Both Redecker Buckets also are available for from $35.50 NZ to $50 NZ, depending on size, from Father Rabbit.
Above: I don't think of it as "having a twine problem." I just happen to like garden twine. A lot. I use it to stake plants, tie trellises, bundle bouquets, and train peas. Among other things. So yes, I have been lusting for a set of eight Nutscene Jute Twines (rainbow colors!); $14.95 from Williams-Sonoma.