You could spend a lifetime loving roses, and be happier for it. Even then, you would have a lot more to learn about these mysterious, velvet-petaled garden celebrities.
Tea roses, climbers, shrub roses, heirloom roses, floribundas, polyanthas, grandiflora hybrids–how are they different and what does every rose have in common? Look into its heart and you'll learn more about your own. This week, in honor of Valentine's Day, here are 10 things nobody tells you about roses.
(N.B.: Featured image from Everything You Need to Know About Rambler Roses. Photograph by Britt Willoughby Dyer.)
1. Roses are among the world's oldest known flowers.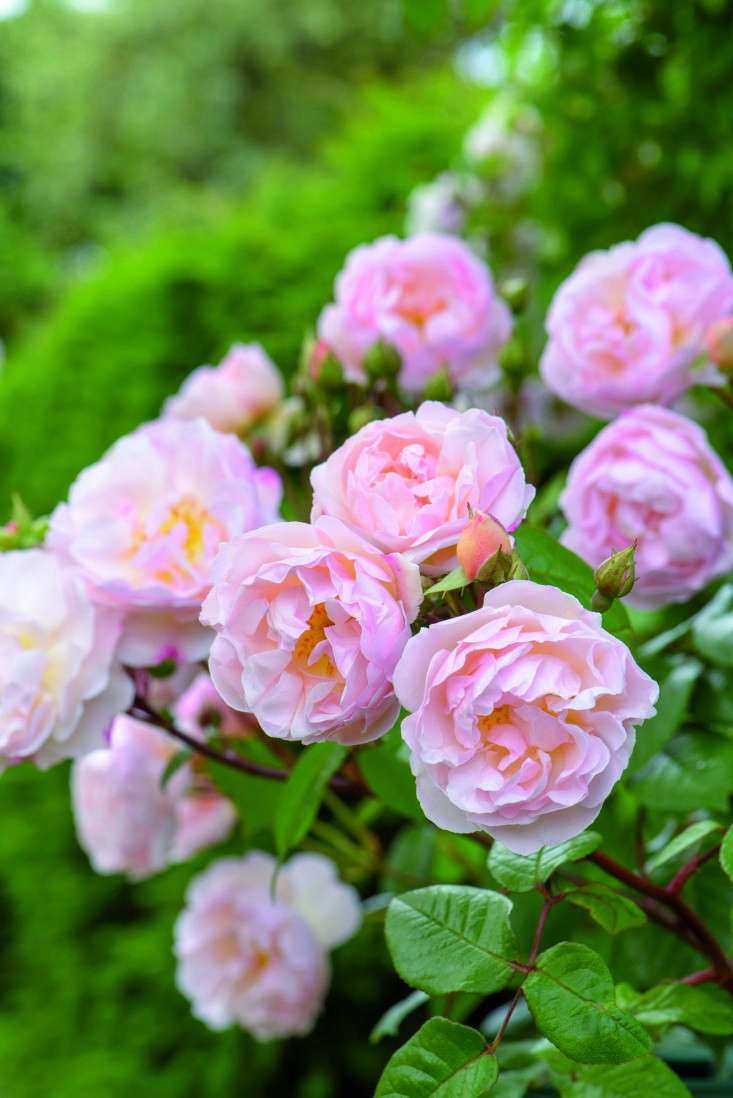 We know quite a bit about where roses come from. Roses may not be the world's oldest flower  (as evidenced by fossils that date back 100 million years). But roses have been in existence for more than 35 million years, at least in central Colorado, where Swiss botanist Léo Lesquereux found fossils in the late 19th century.
Of the more than 100 known species or roses (there are thousands of cultivars), most are from Asia. Other continents–including North America, Africa, and Europe–also have native rose species. Over the centuries, it has been easy to interbreed species, which makes it tricky to trace many varieties' parentage.
The garden roses we know today are woody perennial plants with an inclination to grow as shrubs if left to choose. The efforts of cross breeding have created many varieties:  climbers that can be trained to grow against a wall; scented tea roses (as well hybrid tea roses bred for color and size)' floribundas with clusters of flowers, smaller polyantha shrubs, and grandiose grandifloras, to name a few. Read more in Roses 101: A Field Guide to Planting, Care & Design.
2. If you're wondering how roses became red…