"Orchids seem to drive people crazy," the author Susan Orlean wrote in The Orchid Thief. "Those who love them love them madly."
This has been true for centuries, and in the 18oos Europeans' obsession with the tropical hothouse flowers reached such a fever pitch that it was dubbed Orchidelirium. These days, the once-expensive exotic epiphytes have become common, thanks to tissue-cloning techniques that makes mass production possible.
But although you can buy an orchid for under $20 at nearly any neighborhood supermarket, this does not mean you will know how to keep the plant alive at home. Orchids can be fussy—or at least mysterious—in their demands.
Let's reveal a few of the flowers' secrets—here are 10 things nobody tells you about orchids.
1. The easiest orchid to grow is a Phalaenopsis.
Also known as a moth orchids, Phalaenopsis is a a beginner's best friend because they will grow in low light and do not require extreme humidity. "Speaking as a home hobbyist grower, I also think Phalaenopsis orchids are probably the easiest to get to re-bloom," says orchid seller Susie Turner of Green Door Design in Mill Valley, California. For more of her tips, see Orchids: Expert Advice from Susie Turner.
2. If you think it's time to water your orchid, wait one more day.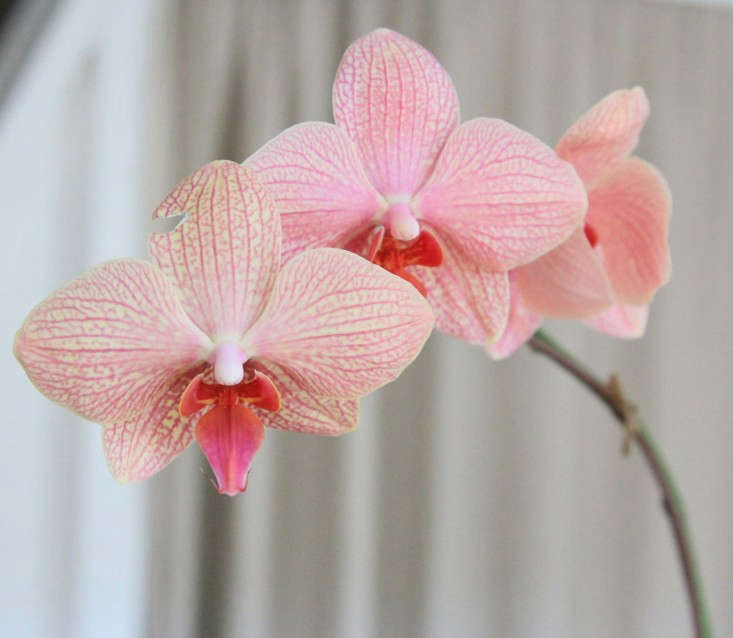 "Avoid overwatering which leads to the demise of many more orchids than under-watering," warns the American Orchid Society. To determine if your orchid needs water, "use the pencil trick (the point of a sharpened pencil, when inserted into the medium, will darken with moisture if the plant has enough water). And, there's always the old standby – put your finger in the mix. If it feels wet, it is wet. If you aren't sure whether it is time to water, wait one more day," the society recommends.