The hurricane is over but winter is ahead; here's a storm kit full of items that are both practical in emergencies and attractive enough to make you want to use them in mild weather.
Above: Toast's Storm Lantern is made in Germany from blue-powder-coated steel with a glass hurricane; fueled by paraffin for £29.
Above: Restoration Hardware's Stormproof Matches are wind- and waterproof and burn for 15 seconds; $12 for two 25-match boxes.
Above: The Marine Hunter Brixen Boot is a blue shade; $150 available at Piperlime. For more garden boots, see "The Ultimate Gardening Boots" and "Kids Gardening Boots for Tromping Around the Garden."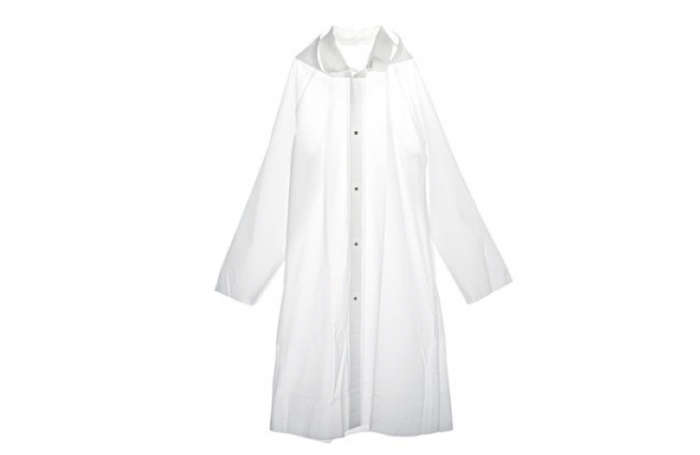 Above: Muji's Freecut Welder Raincoat can be cut to the desired length along the dotted line at the hem and sleeve cuffs. The raincoat comes neatly folded in a pouch and is easy to stow away and carry; available in clear (shown), black, and gray for $12.75.
Above: The Metropolitan Whistle was designed by Joseph Hudson and first deployed in 1870 by the Scotland Yard. Traditionally used for the collapse of a falling tree and locating a friend in the thick woods; $35 from Best Made Company, contact for availability.
Above: The Faribault Whipstitch Woolen Blanket is a go-to source for warmth when the power is out; $130 from Kaufmann Mercantile.
Above: Best Made Company's Small First Aid Kit has all the essentials securely packed in a sturdy metal dust and moisture-resistant box; $45. A budget-conscious option is the Outdoor Survival Kit for $12 from the Brooklyn Botanic Garden.
N.B.: For more practical items, visit our Toolshed.
(Visited 4 times, 1 visits today)