Interior design for a compact apartment can feel like you're trying to fit together puzzle pieces that don't quite match up.  This week the Remodelista editors brainstormed their favorite fixes for apartments that have no square footage to spare. Here are five design ideas to steal:
Folding Ikea Tables
See more sin New to Ikea: The Cool Foldable Table Every Small Kitchen Needs.
Folding Clothes Racks
See more in Remodelista Essentials: 25 Inexpensive, Surprisingly Good-Looking Design Finds from the Hardware Store.
Glass Partitions
See more in Beneath the Surface: A Petite Manhattan Apartment with a Surprising Amount of Storage (and Small-Space Tricks).
Retractable Clotheslines
"Over the years several hardware store essentials—from drop cloths to surprisingly good-looking porcelain light fixtures—have made their way into each of our arsenals and become Remodelista icons," writes Annie in 25 Favorite Hardware Store Finds.
Folding Platform Beds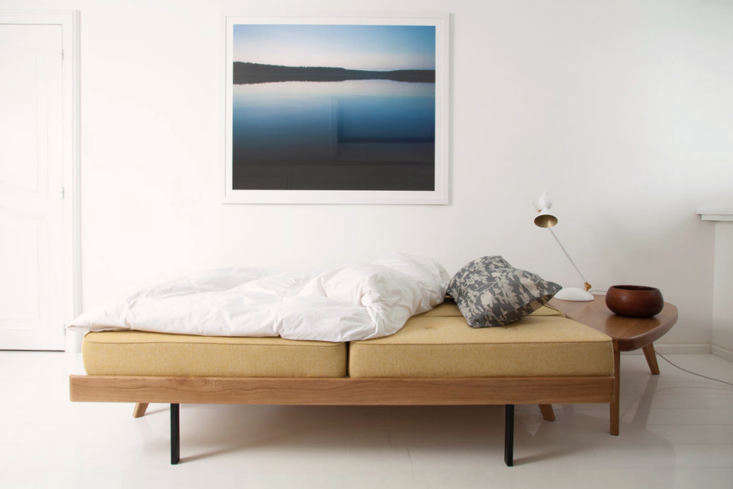 "It's a sad image: our guest—a parent or sibling or best friend—standing over me with a pillow in hand as I unfurl the plastic and start up the air blower. That's not the kind of host I strive to be," writes Alexa. "I'd rather have a grown-up guest bed; a wood daybed in the corner of the room that expands into a proper bed for the night—and gets put back together in the morning." See her picks for grown-up guests beds in this week's 10 Easy Pieces post.
(Visited 85 times, 1 visits today)