Julie asks: "Have you ever met a kitchen that didn't stand ready for an upgrade of some sort?" This week the Remodelista team works through your kitchen design to-do list. Gut renovation? Check. Wood-handled whisk? Check. Well-organized pantry? We feel inner peace coming on:
Above: Architect Elizabeth Roberts tackles a massive 3,500-square-foot industrial loft in Williamsburg, Brooklyn for a pair of creatives (she's a sculptor; he writes cookbooks). Meredith reports that the big kitchen is human-friendly, even with a commodious island cooktop and an office workspace. See more in A Kitchen for a Cookbook Author and a Sculptor, Williamsburg Edition.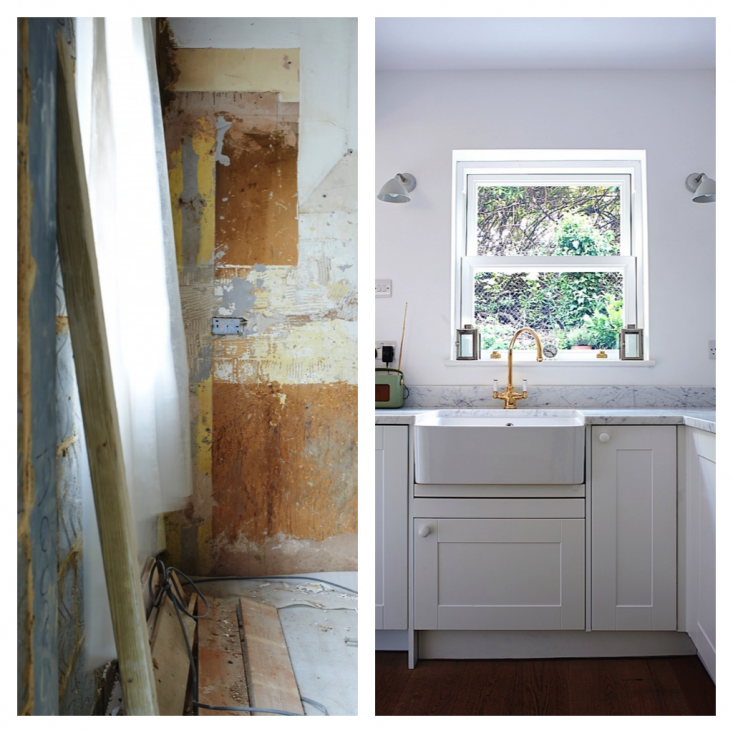 Above: Before and after. Or…night and day.  London-based travel editor Isabel Blunden renovates down to the studs in Tiny House Overhaul, a four-part Rehab Diary.
Above: Why hello, black scissor sconces. What long arms you have…
Above: First stop, Melbourne. In a series of travel columns, we ID the best places to eat, sleep, and shop for good design.
Looking for easy, practical fixes for your kitchen? See our' favorite plastic-free storage containers, wood-handled tools, and trash bins. And, to browse the entire Remodelista lineup, head here.
(Visited 68 times, 1 visits today)