This week the Remodelista editors showed their frugal side. With Ikea hacks and tips for budget remodels, they figured out how to save money on kitchen rehabs, lighting fixtures, and peel-and-stick lookalike tile:
Above: Our Kitchen of the Week in Kalispell, Montana is "almost exclusively salvaged or secondhand wares," writes Meredith; she describes the step-by-step remodel.
Above: "When it comes to kitchen goods, Remodelista editors are known to stockpile a few trusty (and inexpensive) Ikea standbys," says Annie. She opens everybody's cupboards and drawers to compile a list of 10 Ikea Kitchen Essentials.
Above: Julie discovers Elegant Economy: 7 Pendant Fixtures from Indie Lighting Companies.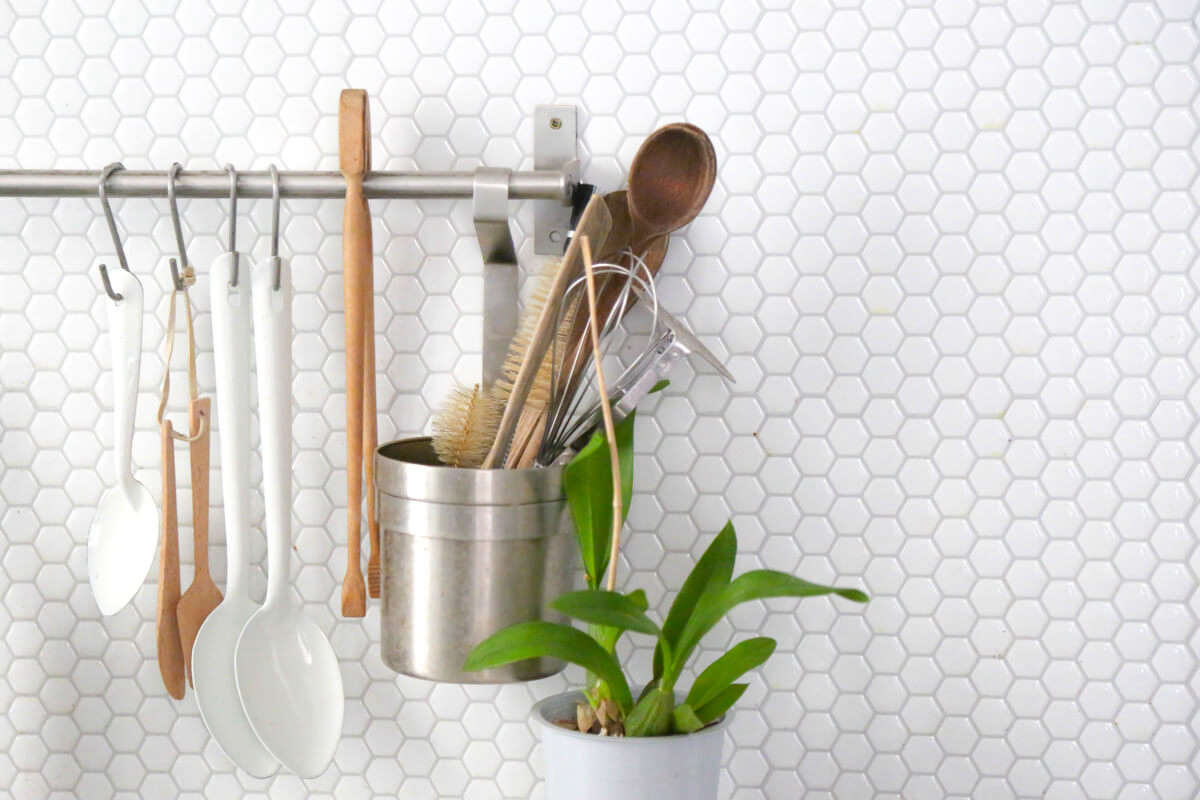 Above: Peel-and-stick embossed tile lookalikes are just one of 6 Budget Backsplash Hacks that Julie discovers this week.
Above: For an affordable compact kitchen in her own guest quarters in Brooklyn, architect Elizabeth Roberts sourced a stainless countertop from a Bowery restaurant supply store. See more in our Remodelista book—and in this week's Remodeling 101: Stainless Steel Countertops. Photograph by Matthew Williams for Remodelista.
(Visited 96 times, 1 visits today)