Medlar is the kind of tree which you find in historic gardens, near a quince or mulberry. It is not clear why medlar is not more widely grown, being a good size, interesting shape, with large blossoms in spring and an intense display of autumn color. Could it be to do with the fruit, politely referred to as "cul-de-chien"?
Photographs by Kendra Wilson.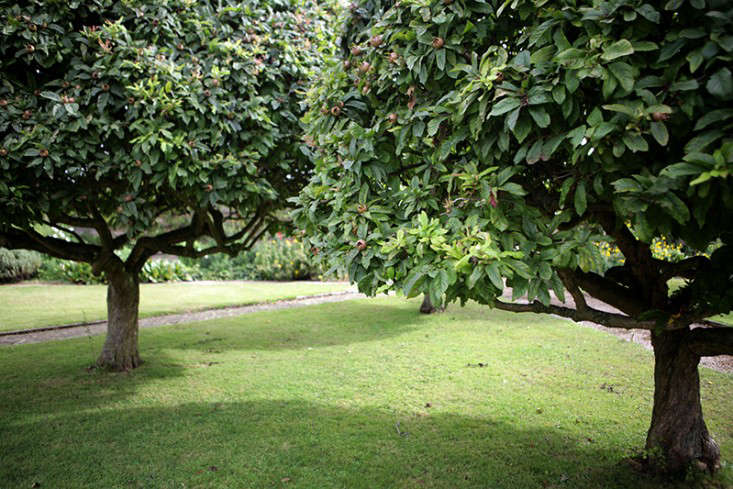 Medlars can be picked from the tree when they are still hard in mid-autumn and allowed to rot indoors. Alternatively, allow them to drop from the tree and quickly scoop them up and bring them inside to finish softening up. The technical term for the rotting of medlars is "bletting."
Medlars need to blet to make them edible: the rotting fruit produces sugar and a more intense flavor, like stewed apples with a touch of date. The flesh of bletted medlars is considered a delicacy, scooped out with a spoon after baking for a quarter of an hour. Jelly is a more practical way of dealing with the harvest: use a combination of bletted and unbletted fruit, the latter containing more pectin to help the jelly set.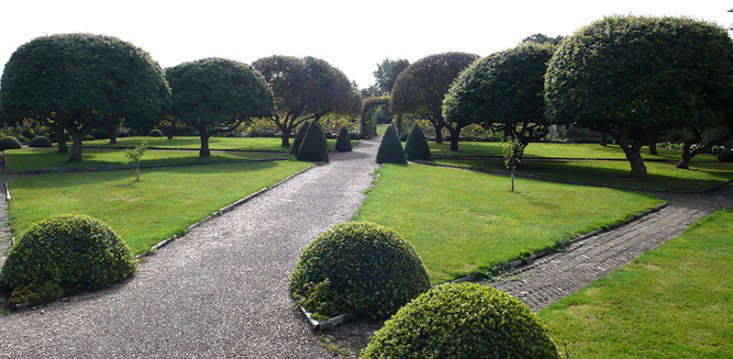 Medlars grow to a height of about 15 feet, depending on the rootstock. They look perfectly at home in a small urban garden, as well as a small rural one. Buying a medlar which has been grafted on to quince will give you a more durable tree in damp and wind. The variety 'Nottingham' is the most available variety in the UK; Otter Farm sells the more récherché Westerveld for £30.
For more unusual fruit to grow, see How to Grow the Delicious Foods You Never Find in Shops.
(Visited 1,073 times, 9 visits today)