For plant lovers living in the city, it's nice to know there's a place within walking distance that you can visit and leave with a little something green. Susanne Kongoy's shop, GRDN, on Hoyt Street in Brooklyn is just that sort of an oasis:
Photographs by Erin Boyle.
Above: The small shop is equally delightful if you need to pick up a sweet gift for an earth-loving friend or if you want to enliven your own urban garden. Moss-covered Campo de' Fiori terra cotta pots at GRDN attract shoppers from across the city.
Above: Queen Anne's Lace and peach colored roses greet visitors at the door.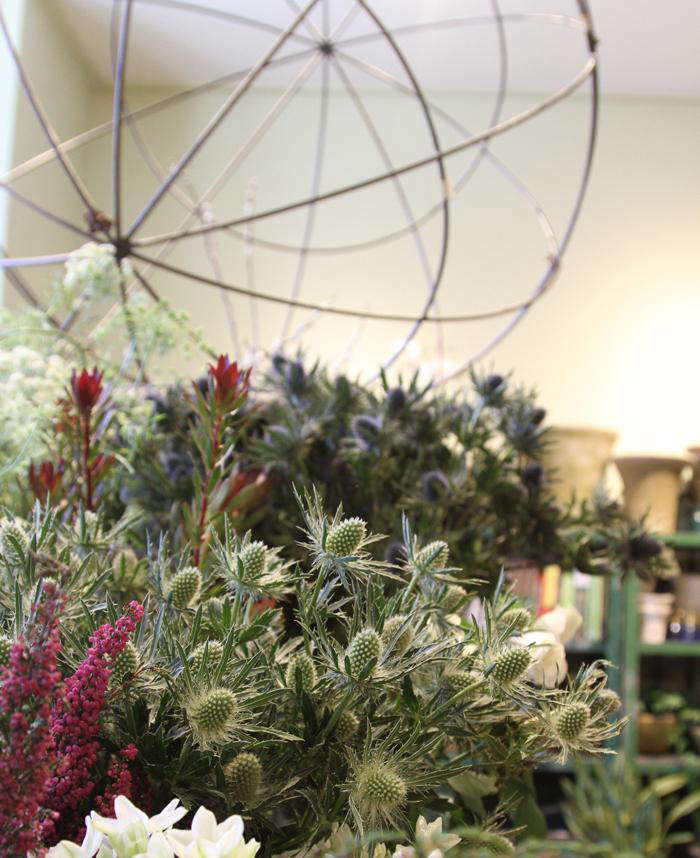 Above: The GRDN staff keeps a front table filled with cut flowers for customers to purchase by the stem or to have the staff arrange into bouquets.
Above: Carefully edited selections of gardening books and cookbooks can be spotted among shelves stocked with clay pots and ferns.
Above: A display pairs New York-based artist MQuan's stoneware garden bells with staghorn ferns.
Above: Serious gardeners have a choice of Burgon & Ball or Garden Works hand tools.
Above: Succulents and gift-ables with a topsy turvy collection of pots from the Connecticut studio of potter Ben Wolff.
Above: Delicate clay planters from Judy Jackson.
Above: Although it's spare this time of year, in the spring and summer GRDN's sunny backyard brims with plants and herbs.
Above: For another local gardener's destination, see "Emily Thompson Flowers: Brooklyn's Florist to the Stars."
(Visited 231 times, 1 visits today)