Meghan Markle's bridal bouquet likely will include an unassuming white myrtle flower clipped from a shrub which has been a member of the royal family since Queen Victoria's reign.
At British royal weddings this steely little plant has its moment, as it's been carried in bridal bouquets ever since Queen Victoria's eldest daughter included a sprig of myrtle in her own bouquet in 1858.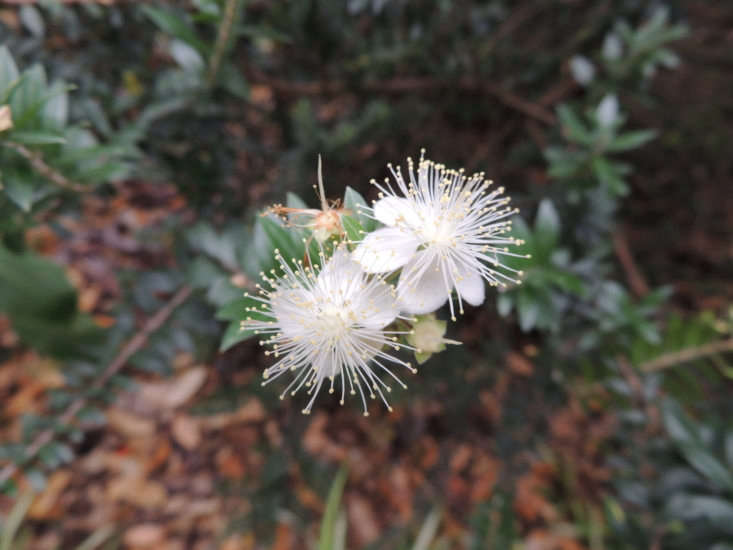 This royal tradition began when Queen Victoria was given a myrtle plant by Prince Albert's grandmother on a visit to Germany. The couple planted it on the lower terrace of their much-loved country residence, Osborne House, on the Isle of Wight, and it has thrived there ever since.
Flowers from this bush were included in the bouquets of all Victoria's daughters: Victoria, Alice, Helena, Louise, and Beatrice (as well as Queen Elizabeth II; Diana, Princess of Wales; and the Duchess of Cambridge).
Myrtle's evergreen nature meant that it often has symbolized immortality as well as everlasting love. The Greeks crowned successful playwrights and philosophers with myrtle wreaths to symbolize the eternal legacy of their work—stories that probably were not lost on Queen Victoria, who took a keen interest in the language of flowers.
Chances are, this unassuming plant will once again be basking in a royal glow on Saturday when Meghan meets myrtle with royal florist Philippa Craddock's bridal bouquet. One thing is certain: Unless Meghan breaks with royal tradition, her bouquet will not be thrown to her expectant female friends. At royal weddings the bride's bouquet is always placed on the Grave of the Unknown Warrior in Westminster Abbey, a royal tradition that dates to 1923.
For more growing tips, see Myrtle: A Field Guide to Planting, Care & Design in our curated guides to Shrubs 101. For more royals:
(Visited 56 times, 2 visits today)