When writer Calvin Rutstrum's Wilderness Route Finder was published in 1967, it was described in the New York Times, rather drily, as "a camping guide." That was putting it mildly.
Chapter One of the wilderness classic was called "Getting Rid of Delusions," and in it, Mr. Rutstrum wrote, "Man cannot walk in a straight line or otherwise maintain a directional course without relying on some tangible clue wholly apart from his own instincts." Fifty years later, Mr. Rutstrum's sound advice for navigating unfamiliar terrain remains in print:
.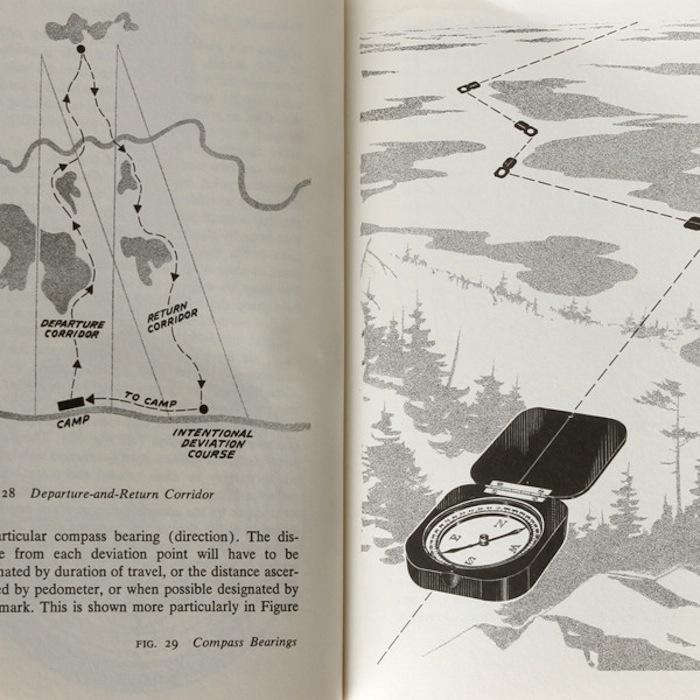 Above: A 224-page softcover copy of Wilderness Route Finder is $18 from Best Made.
Above: Mr. Rutstrum, the author of 15 books (mostly about camping, canoeing, or generally navigating the wilds), died in 1986.
Above: Graphic illustrations to describe and explain such topics as how to use a compass.
N.B.: This is an update of a post originally published Aug. 3, 2012.
You need to login or register to view and manage your bookmarks.