During a recent stay at the 21c Museum Hotel, I was pleasantly surprised by their curated magazine collection. One title (featuring a bold black rooster) stood out in particular: Modern Farmer. With editor-in-chief Ann Marie Gardner (former editor at T:Travel The New York Times Magazine and founding editor of Monocle magazine) at the helm, the magazine strives to raise global awareness on agricultural issues.
"There has been a movement afoot in recent years to make connections between what we eat, how we live and the planet. Modern Farmer exists for people who want to be part of that movement–it is for window-herb growers, career farmers, people who have chickens, and anyone who wants to know more about how food reaches their plate," says Gardner.
In print and online, Modern Farmer isn't a twee representation of farm life. Across platforms, it's filled with stories as varied and vibrant as the modern agricultural climate it covers. Featured most recently? Farming in space, Syrian refugees at work in Lebanese fields, and the ethics of eating roadkill.

Photographs via Modern Farmer, except where noted.
Above: An eye-catching rooster dominates the front cover of the first print issue. Hudson, NY-based Modern Farmer describes itself as a "media brand for the New Food Culture." The quarterly print magazine and can be purchased in online shops and select stores; $7.99. Photograph by Izabella Simmons.
Above: A photo from a feature titled: "Rurbanista: Shearers Quarters." If you can't get a print copy in your hands right away, you can get started by reading select articles online. Photograph by Trevor Mein. 
Above: "4 Hotels that Farm" profiles luxury hotels that embrace the farm-to-table model. At these four establishments, guests don't just dine on gourmet fare, they harvest it, too.
Above: Belgian Michelin-star chef Kobe Desramaults has worked in some of the world's best kitchens and today he's bringing his training to bear in his family restaurant and inn. Read the full story: "Global Guide to Local Food In De Wulf." Photograph by Piet De Kersgieter.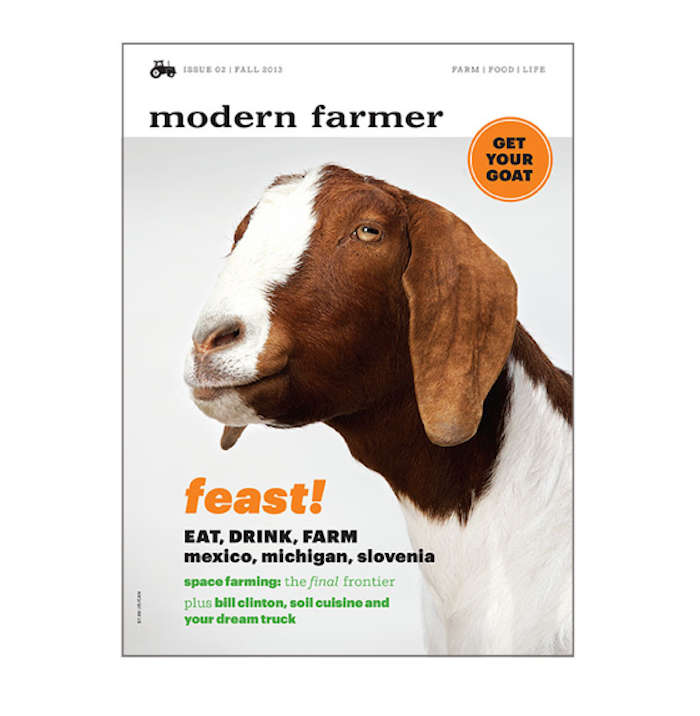 Above: Issue 02 hit newsstands last week, purchase a copy at the Modern Farmer online shop for $7.99. 
Browse our library for more Required Reading posts. In the mood for a print quarterly in particular? See Nude Gardening and Prickly Pears: Wilder Quarterly Has It All.
(Visited 27 times, 1 visits today)