We recently bought our own copy of Diane Keaton's "House" (Rizzoli) at the SF Fall Antiques Show, where Keaton was signing her book for a long line of admirers. Did you miss her appearance? Enter our Pinterest contest for a chance to win your own copy of House—and Keaton will sign your book.
Trust us: you need to own House. Why? As the New York Times says, Keaton "delights in the work of architects who repurpose old buildings or riff on iconic forms to create what she calls 'a kind of cutting-edge revision of our shared past.' Her enthusiasm for these houses is a bit nerdy, but also contagious." Houses by some our favorite architects are featured: Annabelle Selldorf, Rick Joy, Tom Kundig, and Steven Harris, among others.
Here's how to win:
Follow both Remodelista and Gardenista on Pinterest.
Create a pinboard called "Barn Style" featuring images of your favorite barns, rustic interiors, and farms.
Pin at least 15 images (feel free to pin more) with five images pinned from Remodelista or Gardenista.
Post a direct link to your pinboard in our comments section by 6 pm PST, Sunday, November 18.
We'll announce the winning pinboard on Tuesday, November 20, at 8:30 am PST. See our Barn Style pinboard on Pinterest, House by Diane Keaton, and a few favorite inspiration images.
Photographs by Mimi Giboin for Remodelista.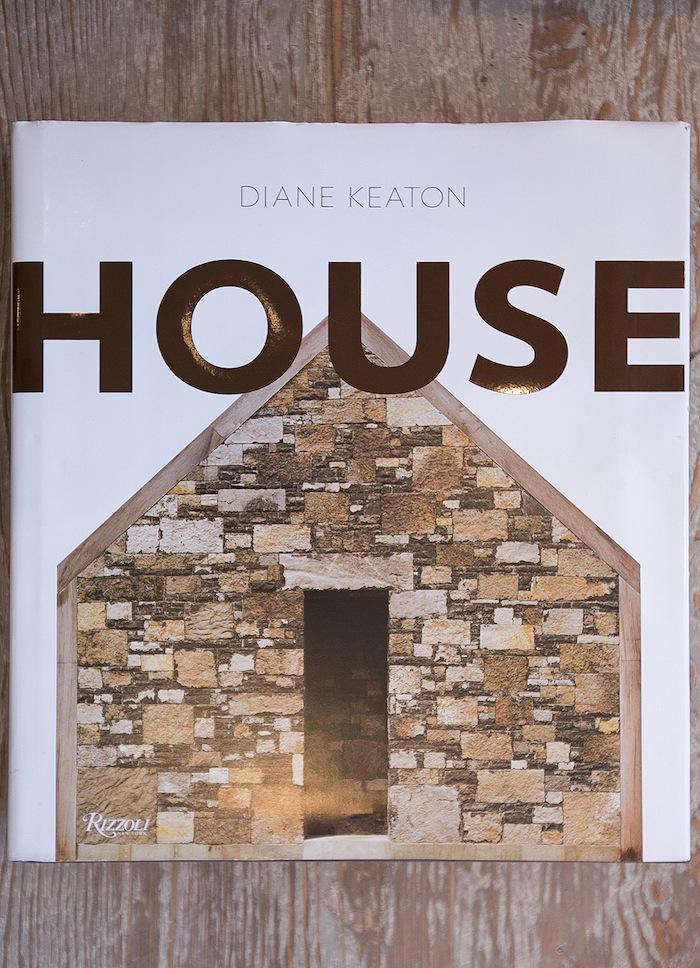 Above: House by Diane Keaton with text by D. J. Waldie; $85 from Rizzoli New York.
Above: The overleaf features bold typography, a favorite theme (see Palette & Paints with Diane Keaton).
Above: A glance inside House.
Above: A barn in Napa.
Above: Keaton's online inspiration—from Nowness to Remodelista (we're in good company).
N.B.: Looking for photos to pin to your board? See 118 Barns and 192 Farmhouses in our Gallery of rooms and spaces.
(Visited 4 times, 1 visits today)