Whenever I visit my brother, who has lived in Amsterdam for more than a decade, I find myself obsessing over the painted house exteriors; in particular, the fearless use of high-gloss, richly hued paint on the doors.
For those looking to recreate a similar look , we consulted with Philip Reno, founder of Philip's Perfect Colors and owner of G & R Paint Company; here's what he says: "This spectacular look is only going to be found in one product available in the US, and that is Fine Paints of Europe. I would recommend RAL5003, RAL6020, RAL9004, and RAL2009 to replicate these exterior shades."
Fine Paints of Europe is the exclusive North American importer of paints and varnishes manufactured in the Netherlands; the paints are distinctive for their high content of premium pigments and resins. The company offers the Dutch Door Kit, which includes everything you need to recreate the look (paint, brushes, sandpaper) for $100.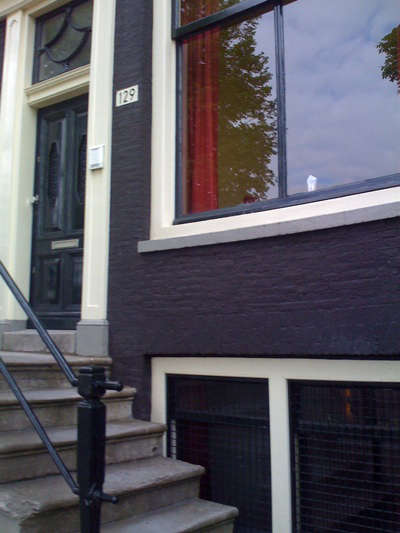 Photos by Sarah Lonsdale
(Visited 36 times, 1 visits today)