Though he's a landscape designer known for designing gardens to complement large houses, Australia-based William Dangar often gets to work with only a little land. Time and again, he says, "the structure takes up all the space and the landscaping becomes mere icing around the edges."
When Dangar and his family built their own home near Sydney's Bondi Beach, he got the chance to rectify the situation. They bought an unsalvageable California-style bungalow on a lot "shaped like a pizza slice," tore it down, and started anew with a double-height house with a smaller footprint (to leave more land for the garden).
Dangar commissioned friend and architect Michelle Osazaczky to design the house in partnership with interior architect Romaine Alwill. It was to be simple and modern, inspired by photos of "modest little huts on the sides of glaciers in Greenland" taken by photographer Murray Fredericks, and imagery Dangar found of black barns in Queenstown, New Zealand.
For the generous backyard, Dangar was influenced by Brazilian landscape architect Roberto Burle Marx, "who was the master of mass plantings," he says. "It is hard when you are your own client, but in the end I thought it best to challenge myself," with a graphic scheme of new plant mixes such as "weeping mulberries, bamboos that originate from northern Asia, and Japanese blood grass which turns red in summer," he says. "It's my contemporary take on a Japanese native garden."
Photography by Prue Ruscoe, courtesy of William Dangar.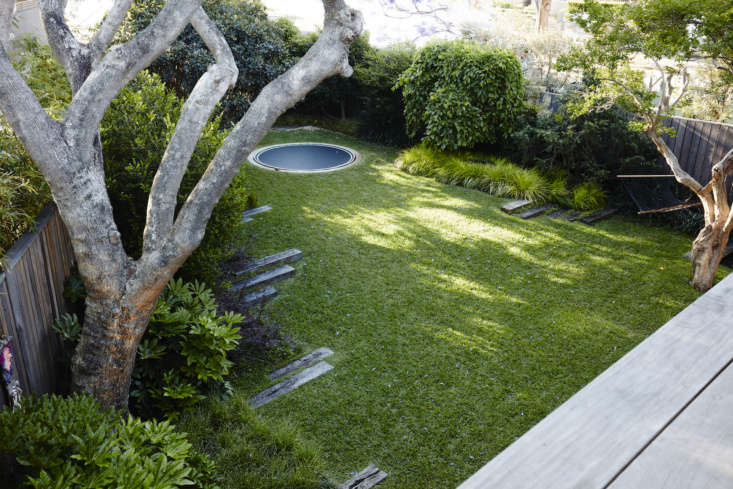 The sliding doors open the northwest face of the house to the garden, "to allow for a genuine merging of inside and out."
See more ideas in Hardscaping 101: Ground Covers to Plant Between Pavers.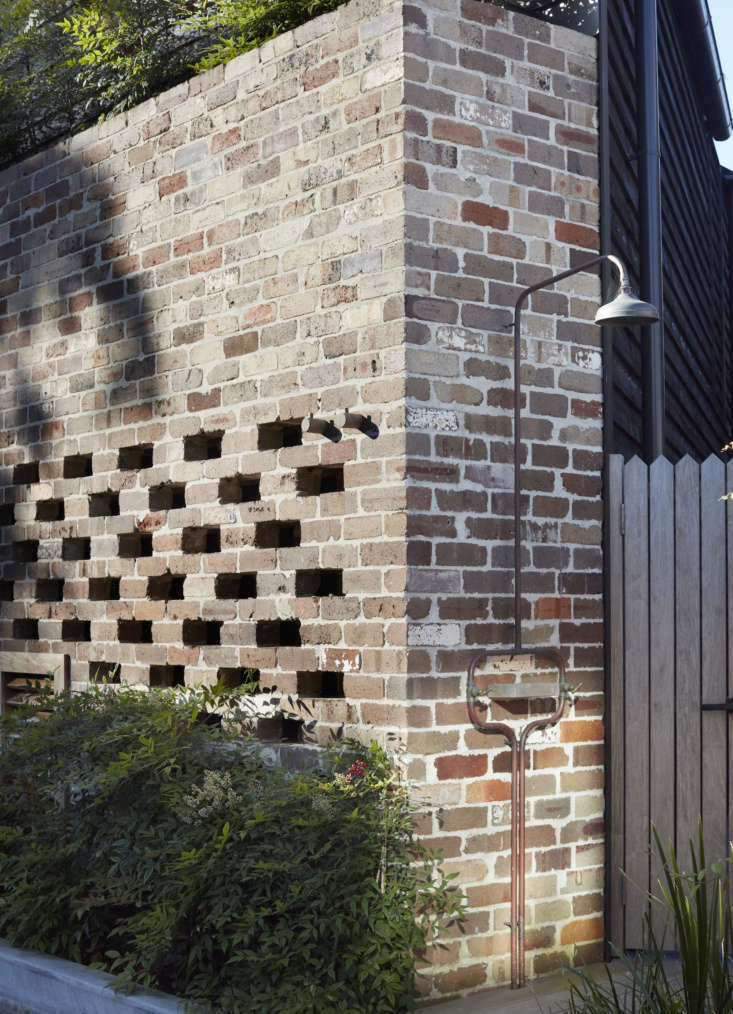 Browse our Garden Design 101 guides for more planting ideas, including suggestions for Grasses, Ground Covers, and Tropical Plants. For more projects in Australia across our sites, see:
(Visited 120 times, 4 visits today)