It's no secret we have a lot of vases for flowering bulbs. Call it a collection. Every year we keep winter at bay with paperwhites, grape hyacinths, and amaryllis, or just about anything else we can coax to bloom indoors when we most need a dose of springtime.
A couple of years back we fell for Object of Desire: An Elegant Bulb Vase from Japan. Last winter A Mossy Green Bulb Vase stole our hearts. This year? We'd like to fight back against February with a trio colored glass vases–Gray, Clear Blue, and Holly green. Each is big enough to hold a single flowering bulb.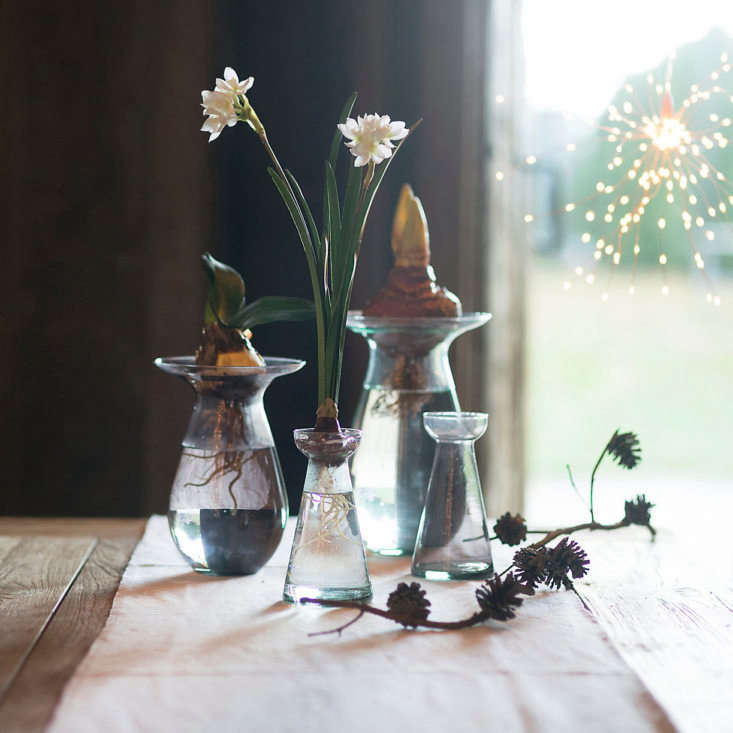 See more growing tips in our growing guides to Bulbs & Tubers 101. Read more:
You need to login or register to view and manage your bookmarks.