We're heading to London to host a Gardenista pop-up market at the second annual GROW London garden fair on Hampstead Heath from June 19 to 21.
At the pop-up-market, our favorite local artisans and craftsmen will be offering a range of handmade, sustainably sourced, and one-of-a-kind garden and home furnishings and accessories.
Buy tickets ahead of time or use Gardenista code GROWGARDENISTA to get a 50-percent discount on at-the-door tickets (code valid at all times excluding the Garden Party Charity Preview).
Here's a sneak peek at some of the vendors whose work we're proud to showcase at GROW London this year:
Above: Photographs from Electric Daisy Flower Farm will be at the Gardenista Market at GROW London.
Electric Daisy Flower Farm is the brainchild of designer Fiona Haser Bizony, who has curated gallery exhibitions, installations, and festivals funded by Arts Council England. After laying grass over the main thoroughfare of Bradford-on-Avon; running a flock of sheep through the town center in Cirencester; and making a life-sized chocolate Jesus, she currently farms cut flowers.
Her latest project is a "pinup" calendar featuring seasonal flowers. Prints of photographs from the calendar, including Mr. February and Mr. August (above) will be for sale at the pop-up market.
Above: Garden accessories designer Geoffrey Fisher makes hooks, trugs, slingshots, and birdhouses.
Based in High Wycombe in Buckinghamshire, an English county with a long history of working with wood, Fisher produces small volume pieces that are individually commissioned–everything is made to order with the highest standard of design and production.
Fisher sources materials sustainably; timber pieces are generally offcuts from trees that have either come to the end of their life or need to be cut back. The cuttings are then stripped of their bark and sanded to reveal the beauty of the raw timber underneath.
Above: Based in Hackney and founded by designer Angela Maynard last year, Botany is an independent plant and home wares store where ethical design comes first. At the Gardenista Market, Botany will offer a curated selection of plants, foliage, and handmade pots and accessories.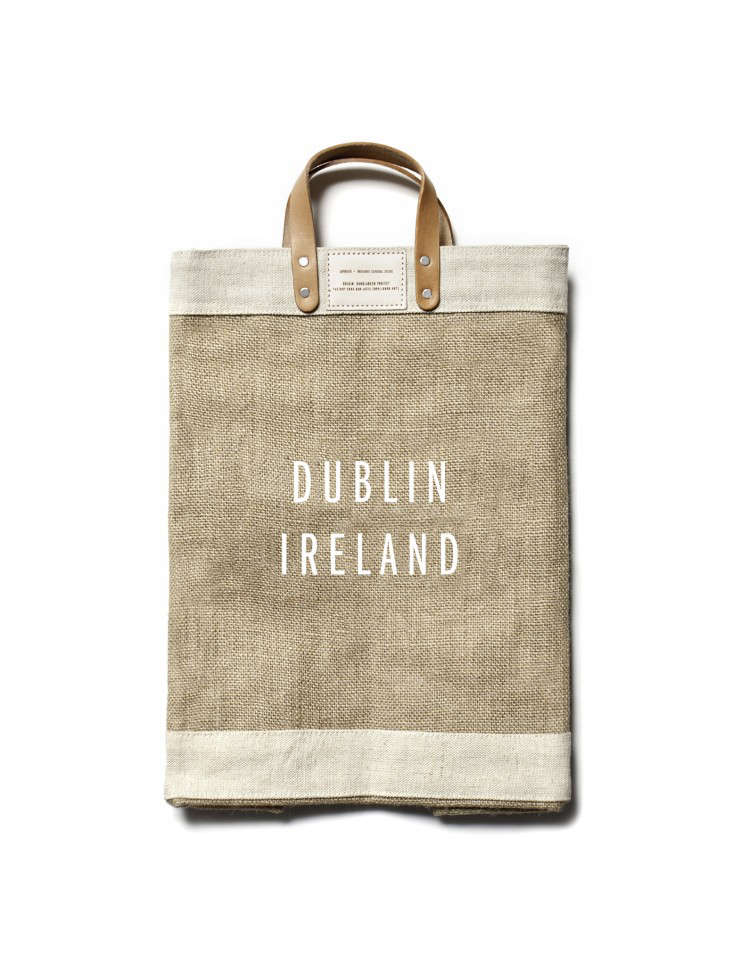 Above: Irish linen tablecloths from 31 Chapel Lane; the designer's limited edition Irish-made textiles are made exclusively with Irish linen and tweed. At the Gardenista Market, 31 Chapel Lane also will be launching a market bag in collaboration with US-based Apolis.
Above: A maker of handmade rope and knotted interiors products, Knotted Interiors by Eleanor Bolton will be offering contemporary plant pot hangers made of acrylic rope (available in a range of colors).
See more about the 80-plus exhibitors who will be at GROW London this year.
(Visited 30 times, 1 visits today)