The vegetable garden isn't the usual source of inspiration when it comes to perfume, but for Ramdane Touhami and Victoire de Taillac, the intensely creative husband and wife duo behind Paris-based beauty brand L'Officine Universelle Buly, humble vegetables from beetroots to sweet potatoes are central to Les Jardin Francais, a new collection of six fragrances and body products.
Inspired in part by the plant hunters of the 18th and 19th century and fueled by their own vegetable garden at Victoire's family property in southwest France, the collection transforms familiar vegetables into otherworldly scents.
Recently, we reached out to the couple to get the lowdown on how becoming a vegetable grower has fed into being a Parisian perfumer.
Photography courtesy of L'Officine Universelle Buly.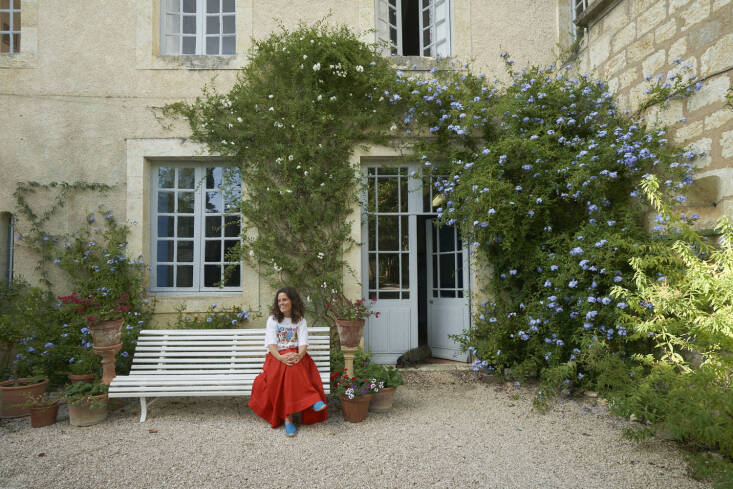 The couple are superstars of the fragrance world, working as creative directors and entrepreneurs. Ramdane has his own creative agency, Art Recherche Industrie and has worked for numerous brands from Liberty to Moncler but is probably best known for rebooting France's storied candle maker, Cire Trudon. Victoire, meanwhile, worked for the cult boutique Colette before the couple later joined forces, first to create the niche perfume consultancy Parfumerie Générale, and then later to reinvent Buly, whose stores are a 19th-century-inspired treasure trove of potions and beauty essentials, including water-based scents in porcelain bottles, exquisite lip balms in octagonal monogrammed cases, and scented candles in marble jars. In 2018 the couple published their first book, An Atlas of Natural Beauty.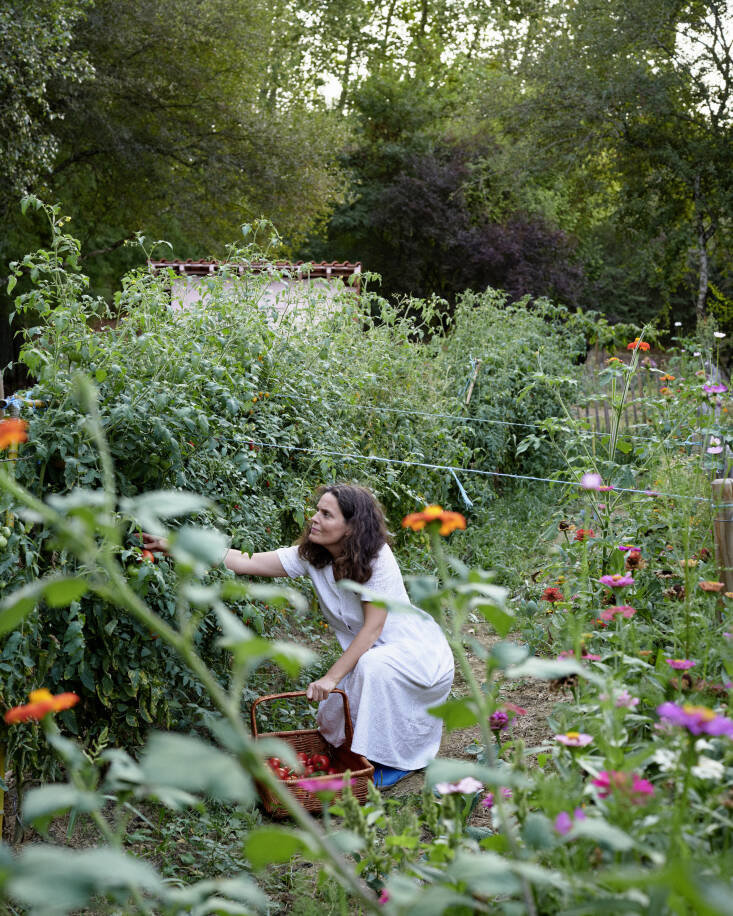 For Victoire the veg patch offers a rich source of scent, even though vegetables have long been sidelined in the perfume world in favor of the romantic and luxurious appeal of feminine flowers. Her wake-up call to the potential of using vegetables as the inspiration for a collection of scents was her own potager at her family home in Gascony, in southwest France. The experience of growing edibles for her young family has transformed her work as a perfumer: "It completely changes your sense of smell. Because we have the soil, we have the moisture and warmth. And then when you take them out of the soil and cut the leaves, there are even more scents. Everything about it has changed my sense of smell—it's improved so much."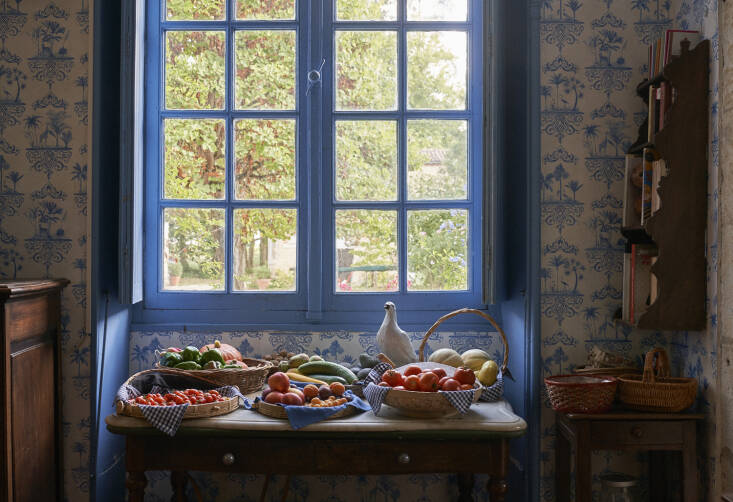 Ramdane had been thinking about doing vegetable-inspired fragrances for a while, says Victoire, but the catalyst was a 19th-century collection of seeds that a dealer friend in Paris found for them. "It was like a library and suddenly you see there is so much out there in nature, so why not be inspired by this?" says Victoire. The exotic packets of seeds, gathered from around the world, have inspired the evocative collection of vegetable-based scents that were a year in the making.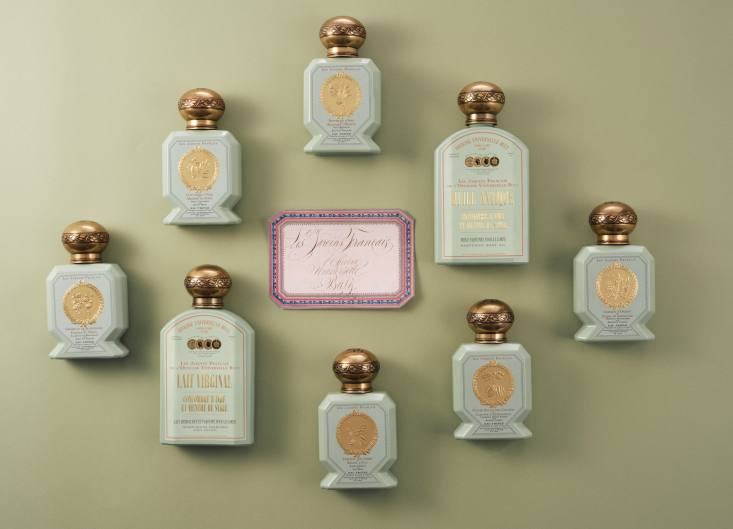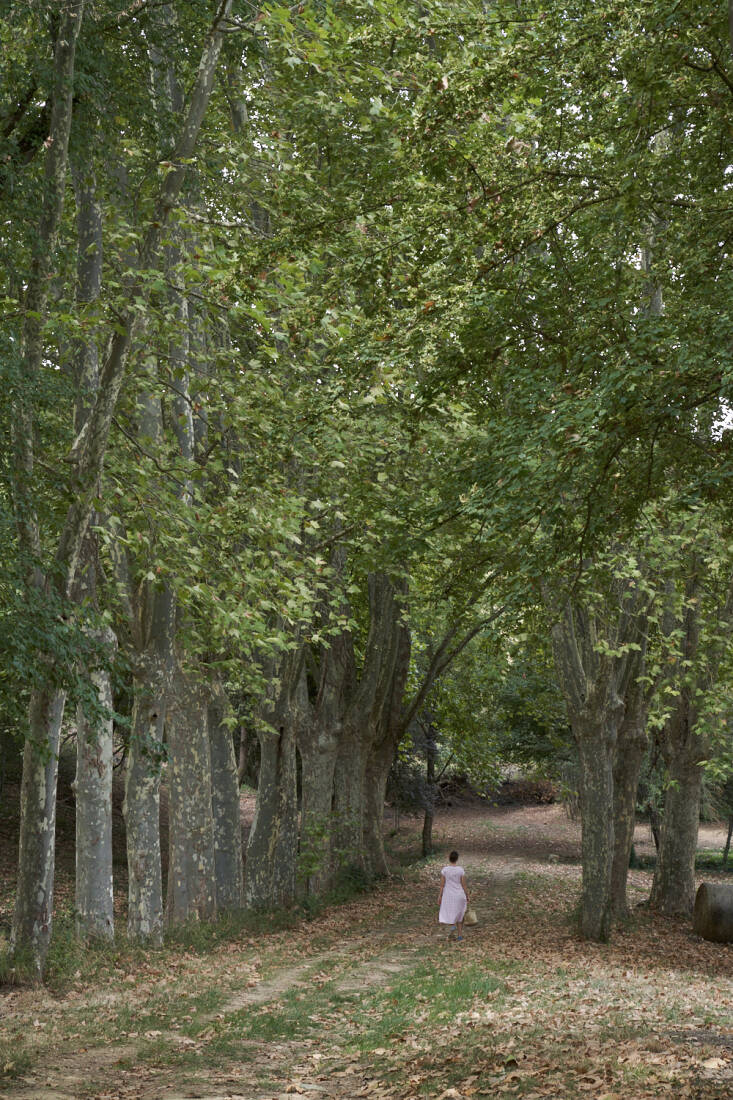 Les Jardins Francais includes six fragrances. The aromatic and feminine Andean Verbena and Ulu Basil, which has notes of white musk, verbena, and cedar; the zingy and refreshing Indian Cucumber and Syrian Mint; and the verdant and woody Oriental Watercress and Sardinian Parsley, with geranium, vetiver and coriander. The sweeter scents include the earthy and tangy Iraqi Beetroot and Egyptian Rhubarb; uplifting and fruity Scandinavian Redcurrant and Peruvian Tomato; and the gourmand Caribbean Sweet Potato and Afghan Carrot that combines spices and vetiver. And as well as fragrance, each one is also available in an oil, a milky lotion, and soap.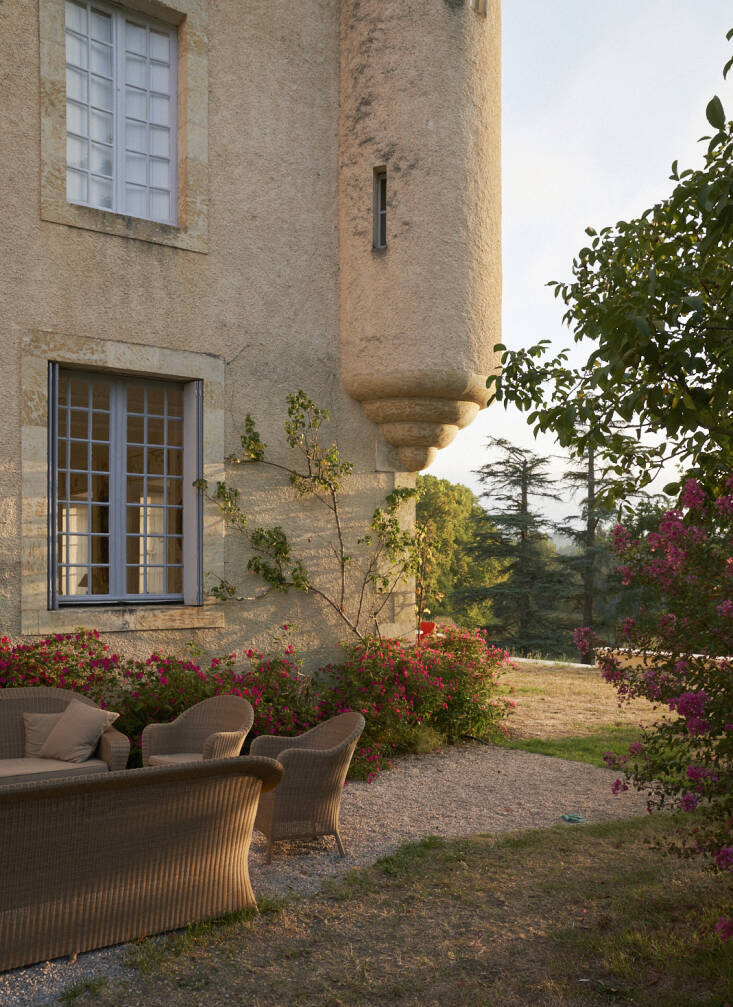 Her grandfather bought the property in the 1930s. The oldest part of the house is the 15th-century tower; later additions were added in the 16th and 17th centuries. Victoire has been visiting the house for family vacations since she was a small child. Twelve years ago with her own young family, she began to plant her vegetable garden. Since then she has seen the area evolve as a new generation moves to the region, which is still much less known than other more celebrated (and more expensive) areas. The Gers is not only an incredibly convivial region, but it is centered around food and local produce and people are passionate about growing seasonally and in tune with the land. "We have a young generation of people who are coming here and cultivating vegetables with animal traction and no chemicals," adds Victoire. "People are very, very relaxed here and they are also very happy to share what they love."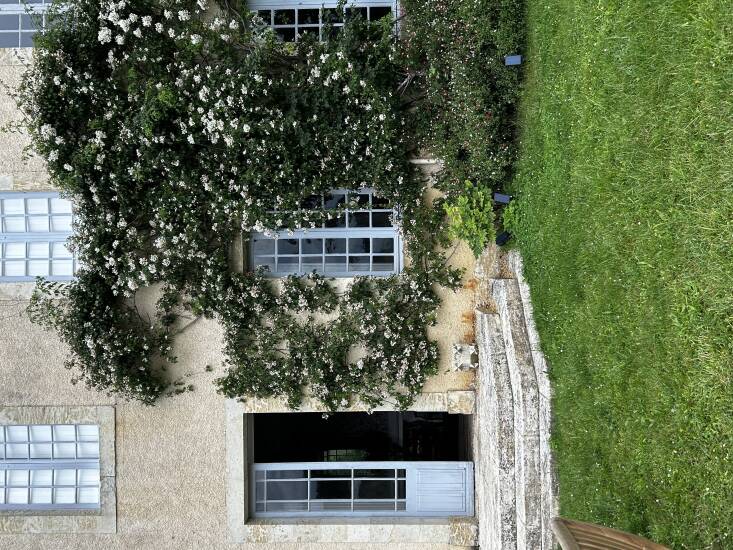 See also:
(Visited 5,927 times, 18 visits today)
Frequently asked questions
Who are the founders of Buly and what do they do?
The founders of Buly are Ramdane Touhami and Victoire de Taillac. They are perfumers and co-owners of the Buly brand.
Where is the Buly founders' vegetable garden located?
The Buly founders' vegetable garden is located in Gers, France.
What is the purpose of the Buly founders' vegetable garden?
The Buly founders' vegetable garden serves as a source of ingredients for their handmade beauty and grooming products.
Do the Buly founders grow all their ingredients in their vegetable garden?
No, the Buly founders grow a select range of ingredients in their vegetable garden. They also supplement their ingredients from other sources.
What kind of plants and vegetables can be found in the Buly founders' garden?
The Buly founders' garden is home to various plants and vegetables, including roses, pumpkins, tomatoes, herbs, and medicinal plants.
Are the Buly founders' beauty products organic?
Yes, the Buly founders prioritize organic and natural ingredients in their beauty products, including those sourced from their vegetable garden.
Can visitors explore the Buly founders' vegetable garden?
No, the Buly founders' vegetable garden is not open to the public for exploration. However, you can read about their garden and experiences on their website and blog.
Where can I purchase Buly beauty products?
Buly beauty products can be purchased from Buly stores and their website. They also have authorized retailers worldwide.
Do the Buly founders offer workshops or classes on gardening?
At present, the Buly founders do not offer workshops or classes on gardening. Their focus is primarily on curating luxury beauty and grooming products.