The Spanish island of Menorca (Mallorca's neighbor in the Balearic archipelago) is home to what may be the world's first plant nursery to be converted into a vacation compound—and without major construction or tear downs. The private setup is the work of Quintana Partners, a trio of designers—Benito Escat Diaz; his son, Benito Escat Velez; and his son's partner, Pol Castells—who have artfully remodeled a number of historic houses on the island and are known for their poetic celebrations of the past.
The spread belongs to Benito Escat Diaz himself, and, as you'll see, there's plenty of room for family and friends (plus full evidence of the property's former life as a garden center).
Photography courtesy of Quintana Partners.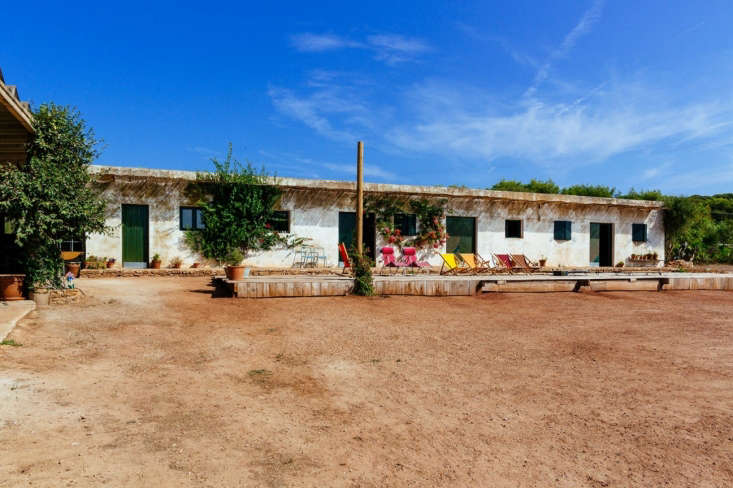 The wooden front deck, which the designers built with wood recycled from an old barn, is the compound's main gathering spot. The canvas sling chairs were bought on Menorca; for sourcing and more ideas, see Gardenista 100: The Five Best Folding Canvas Deck Chairs.
Take a look at more remodels by Quintana Partners on Menorca:
(Visited 563 times, 1 visits today)