Milan-based artist Antonino Sciortino, a former dancer, expresses his lyrical side in his iron works.
Sciortino, who was born in Palermo, began working in his father's shop at the age of eight. His passion for dance led him to Rome, where he worked as a choreographer (his clients included Ricky Martin); during his spare time, he continued to design works in iron that "mix experiences and emotions," as he says. "Depending on the piece, it takes up to three weeks for me to finish. I work alone and all pieces are made by hand." To see more of his work, go to Antonino Sciortino.
N.B.: Belgian company Serax offers an array of designs by Sciortino; go to Serax to see the range.
Above: A trio of Kufu Tondo tables.
Above L: Antonino Sciortino, posing in a chair of his own design. Above R: Sciortino's bowls for Serax.
Above: La Palla pendant light.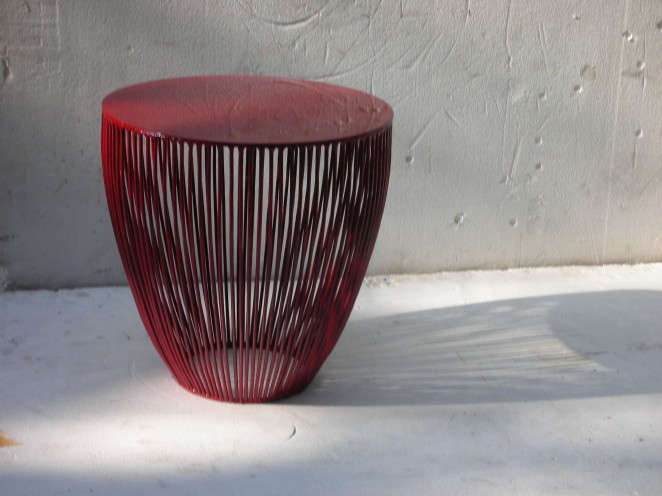 Above: The Bingo side table.
Above: The Lumen light.
Above: The Lunga lounge chair.
Above: The white Ociuci.
Above: The Paolina chair.
N.B. This post is an update; the original ran on July 26, 2010.
(Visited 52 times, 1 visits today)