Eliza Blank's first New York City apartment was the proverbial 200-square-foot studio facing a brick wall. Her quarters made her long for a bit of nature—and gave her a new appreciation for her plant-filled childhood home in Northampton, Massachusetts, which her mother had turned into an approximation of her own childhood surroundings in the Philippines. Blank's first awkward attempts as indoor gardener—how to lug a bag of potting soil up five flights?—led her to start her own business, The Sill, devoted to making it easy for green-minded millennials like herself to live with plants.
That was in 2012, just ahead of the great flowering of the urban gardening movement, and Blank, who began by offering potted plant deliveries in her own neighborhood, has since opened two NYC storefronts (one debuted just last week), and launched an online plant and planter shop that ships nationwide. She also has a warehouse in NJ, where The Sill's plants, grown by small suppliers in Florida and California, are nurtured by horticulturalists —most of the staff of 20 are graduates of Rutger's agriculture school—"so what we sell is in peak health." Join us for a look at it all.
Upper West Side Shop
To make indoor gardening easy and affordable for city dwellers, she began by focusing on plants small enough to perch on a windowsill; diminutive succulents remain a Sill basic. Artist-designed, American-made glazed planters—upgrades on the standard plastic nursery pot—are another Sill staple.
Note the retractable laundry rack over the sink: it's a Remodelista favorite (see Object of Desire: The Hanging Laundry Rack from George & Willy) cleverly used as a plant hanger.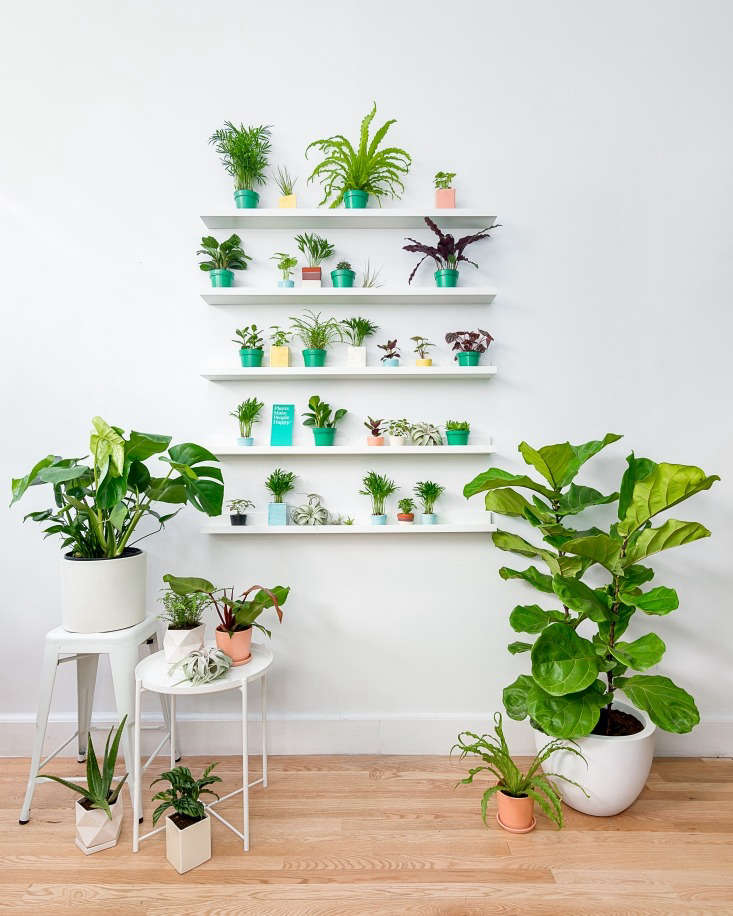 "We assume most people walking in know absolutely nothing, says Blank. "I myself didn't know a fern from a philodendron when I brought home my first plant. We want to provide information and encouragement." To that end, The Sill plants come with a one-year guarantee: If your purchase was tended and expires, they'll replace it. Rate of return? "Online, less than five percent and in-store less than one percent: most people would prefer to save the plant, so we supply a coaching service."
Downtown NYC Shop
New Jersey Warehouse
The Sill Delivery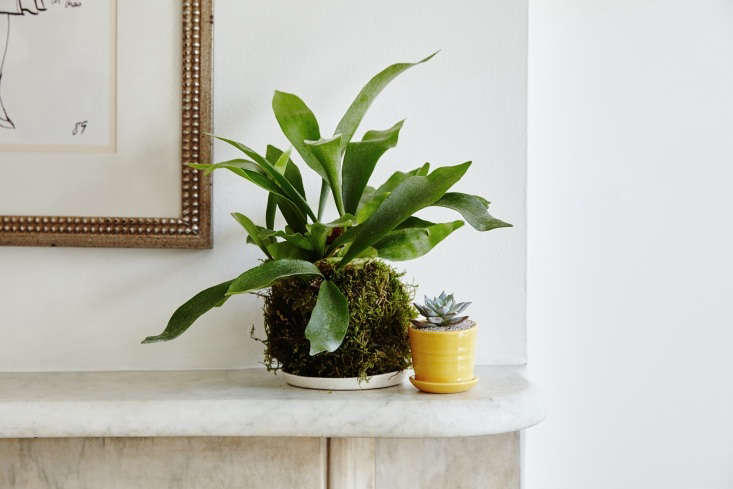 The Sill Hall of Fame: 6 Easy Potted Plants
The Sill's website makes it easy to zero in on fuss-free plants: categories include Plants for Small Spaces, Plants for Beginners, Low-Light Plants, and Pet-Friendly Plants (because cats, in particular, are known to munch the greenery and some of it can make them sick (see our Ask the Expert Post: Will a "Poisonous" Plant Really Kill My Pet?). Here's an overview.
Read more about how to keep an air plant alive in
Gardening 101: How to Water an Air Plant
.
See more about calathea care in 9 Best Indoor Plants for Low- Light Apartments.
Fast growing in direct light, tricolor oyster plants require watering only every one to weeks and the potting soil should be allowed to completely dry out: "In general, one of the biggest mistakes beginners make is sticking to an exact watering schedule—watering on exactly the same day every week," she says. "You should only water most plants when the soil is dry, and not just dry on the surface, but dry two inches down into the soil."
Here's The Sill's 10 Tips for Office Plants.
Also take a look at our guide to the 10 Best Low-Maintenance Houseplants.
Finally, get more ideas on how to plant, grow, and care for various houseplants with our Houseplants: A Field Guide.