The usual way to plant spring bulbs is to dig a hole big enough for a dozen or so daffodil bulbs and call it a day. I have a better way.
Transform that hole into an entire spring garden by planting multiple layers of bulbs of different varieties on top of one other. Come April, your bulbs will bloom together in one clump of different colors and heights. It's very dramatic. And very easy to pull off.
Want to give it a try? See my DIY video for step-by-step instructions (after you assemble the materials listed below).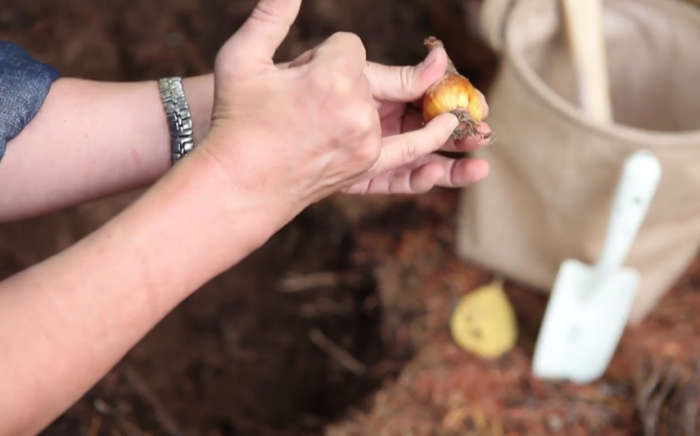 Above: Siberian squill (Center), daffodils (L), and tulips (R) ready for planting. Plant varieties that will bloom at the same time in the spring.
Above: Low-growing Siberian Squill (scilla Siberica) naturalizes easily; if it's happy in your garden, it will spread each year. Photograph by Geodeos via Flickr.
Here's What You Need:
1 dozen tulip bulbs
1 dozen daffodil bulbs
1-2 dozen Siberian squill bulbs
A garden spade
A trowel
3 small pots of perennial ground cover
For more DIY videos, see "DIY: Holiday Garland" and "DIY: Clone Herbs in Your Kitchen."