We recently posted on the Boathouse in Australia, a cafe with all sorts of design details to steal, including a jaunty yellow garden hose, which functions as color accent. Here are some ideas for creating a similar effect.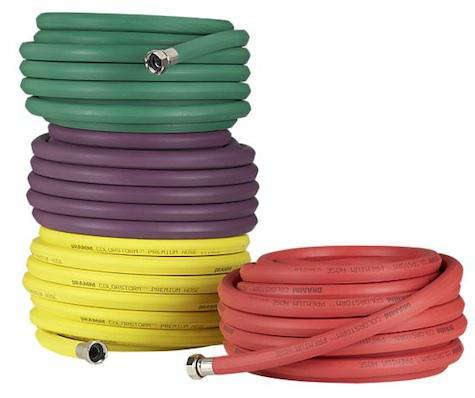 Above: Available in four colors, Crate & Barrel's Garden Hoses are made in the US of EPDM rubber and feature nickel-plated brass couplings; $59.95.
Above: Terrain's sky blue Sunken Pool Garden Hose is $58.
(Visited 44 times, 1 visits today)