When space around a holiday table is at a premium, I like to save room by bundling the napkins and flatware into neat little packages on each plate. Secured with a length of jute twine and embellished with a tiny bouquet of greens, the napkin itself becomes a part of the tabletop décor. Here's how to make your own botanical napkin rings:
Photography by Erin Boyle.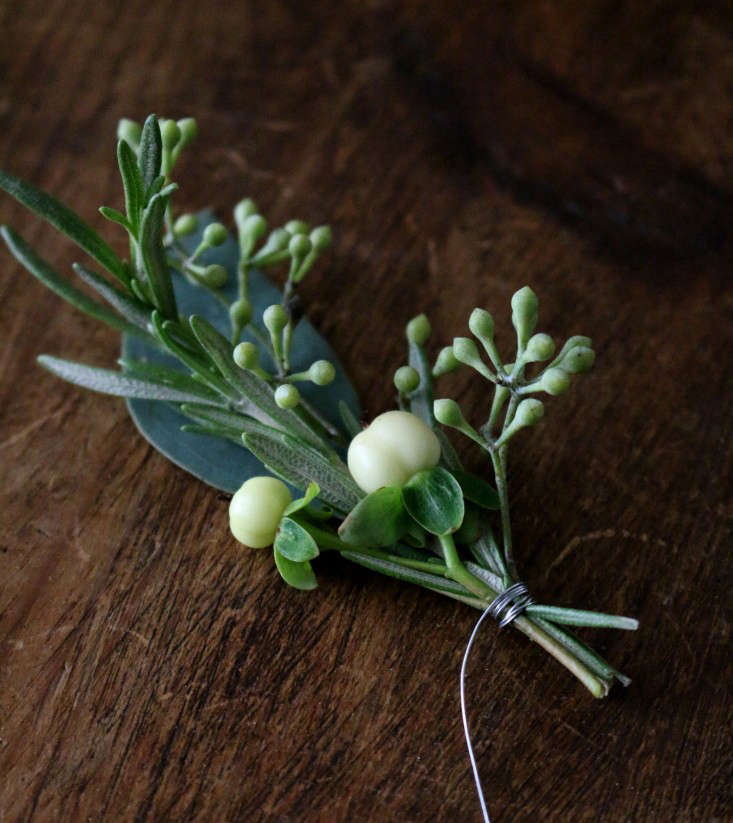 For the entire tabletop look, see A Thanksgiving Tabletop in White, Green, and Indigo.