Before founding London-based firm Guard Tillman Pollock Architects in 2002, Mark Guard worked in the UK, Ireland, and North America for firms such as Richard Rogers Partnership, Rick Mather Architects, and Eva Jiricna Architect. Guard's practice, which has as its goal "the development of elegant, functional, and modernist design," has won many awards, including the RIBA Award for Houses and Housing for a rooftop apartment in Paris, which was subsequently short listed for the Stirling Prize for Architecture.
Photographs courtesy of Guard Tillman Pollock Architects.
Above: For the design of a new house in Galway, Guard Tillman Pollack took their cues from traditional rural Irish buildings. "The simple rectangular form of the house stands abrupt and proud in the tradition of the Irish farm house. The white-painted interior is simply detailed; sliding walls allow the house to be largely open plan or divided off into more specific rooms as required."
Above: Within an existing Victorian terrace house and stone barn in Islington, the architects created a light, spacious interior with white walls and wood floors.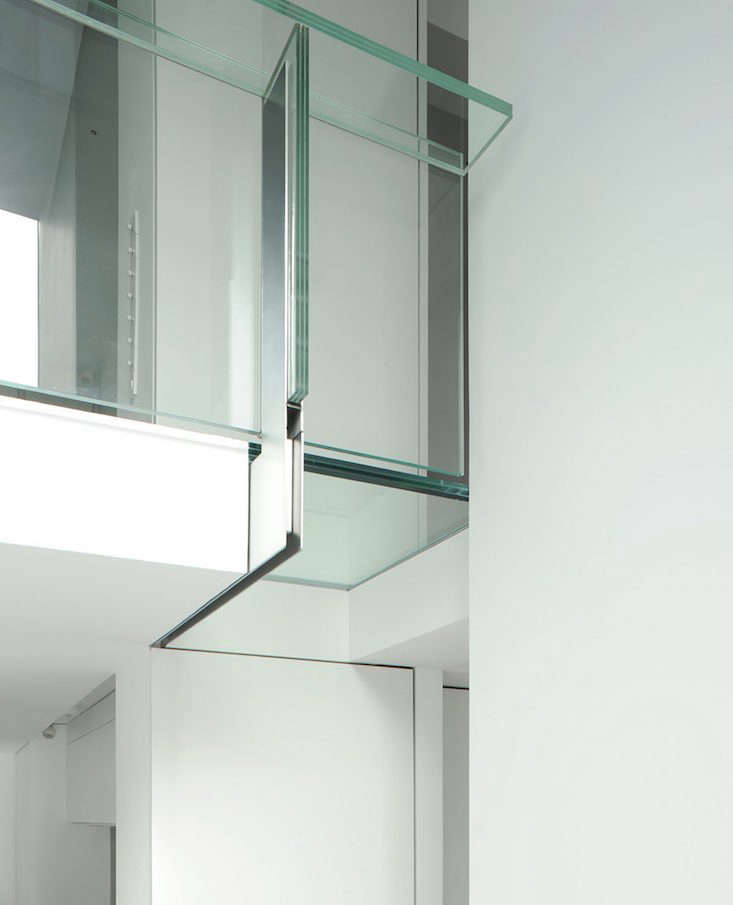 This traditional Victorian London terrace house was arranged with the kitchen in the basement, accessed by a reversed narrow stair and cut off from the main living accommodation on the raised ground floor. Guard Tillman Pollock extended the existing main staircase down to basement level and created a double height void space at the rear to connect the  kitchen and dining room with the first floor rooms. A frameless pivoting glass window creates views from the reception room to the garden, designed by Tom Stuart-Smith.