We generally prefer plants for garden ornamentation, but a rusted iron sphere from Los Angeles-based Potted has us reconsidering.
Made from bent steel, Rusted Iron Spheres make for striking sculptural elements in the garden. Potted co-founder Mary Gray suggests using a sphere as a trellis: just place atop a large pot and let fast-growing vines start their climb.
Above: The Rusted Iron Spheres are available in three sizes: 18, 24, and 36-inches in diameter, starting at $145 at Potted.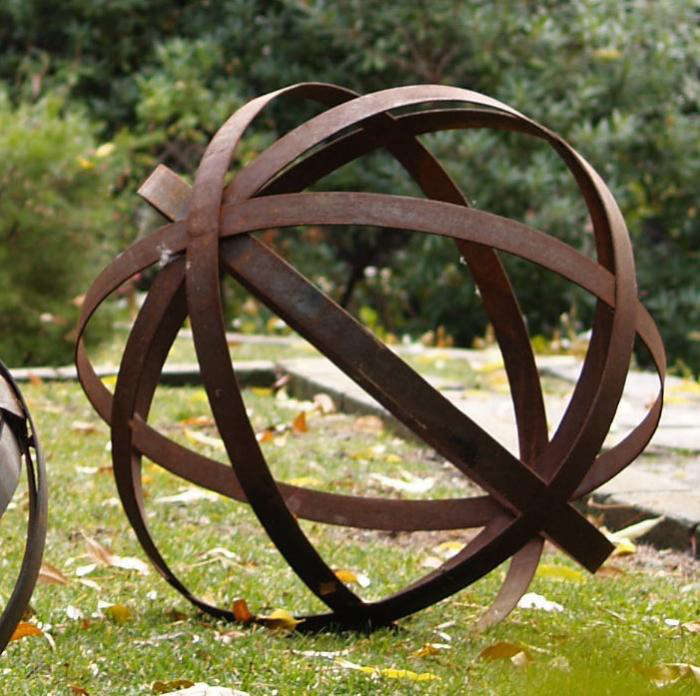 Above: The spheres are designed and fabricated in Los Angeles. The color of the weathered steel complements greenery.
Above: Left out in the elements, the steel will develop a patina.
N.B. This is an update of a piece that originally ran on December 6, 2012 as part of our Haute Holiday issue.
See another Potted original design in our earlier feature: Urban Gardener: The City Planter.
You need to login or register to view and manage your bookmarks.