From Stockholm-based Nordfjell Collection: a simple steel archway that is all you need to create a freestanding room in the garden. Let vines climb and encase a single Summer Snow Pergola or use multiple structures to create a covered walkway.
Above: Available in two sizes and made of laser cut Swedish steel; for more information and prices, see Nordfjell Collection.
Above: Heights range from approximately 8 feet (250 centimeters) to 9 feet (280 centimeters).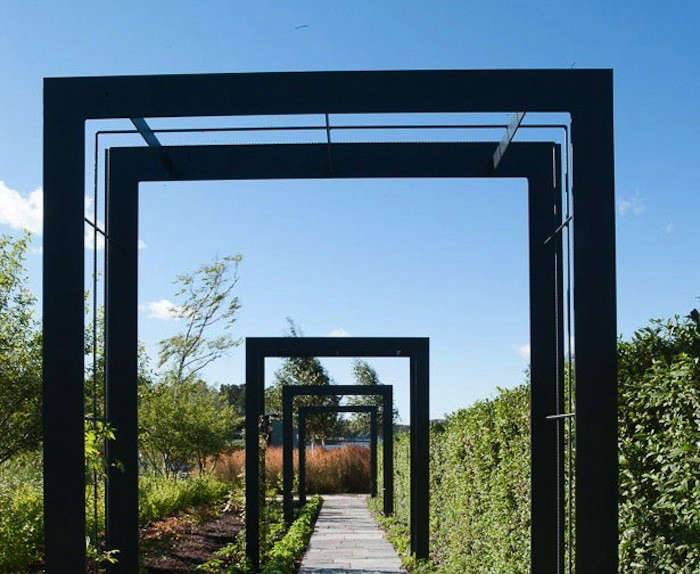 Above: The pergola is available in two colors, gray and black (Shown).
Need a structure on which train vines? See more of our favorite Trellises.
(Visited 36 times, 1 visits today)