A trio of leggy wire plant stands will strike graceful ballerina poses–did they rehearse that?–in the corner of any room. When the weather improves, move the set outdoors or onto a covered porch.
Spotted via New Zealand-based The Trestle Union, the plant stands are all available in black or a clear coated steel finish.
Above: A set of three wire Pot Plant Stands at different heights ranging from 15.5 inches to 31 inches is $95 NZ from The Trestle Union.
Above: The hexagonal support rings are a flexible shape, able to hold a variety of pots or planters.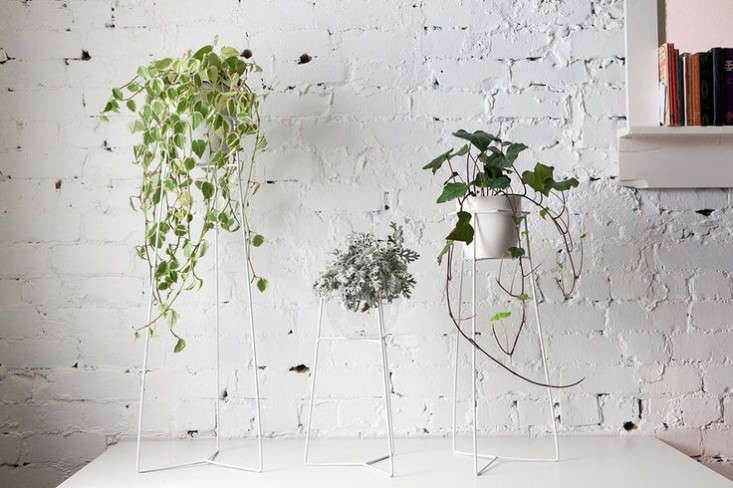 Above: Climbers or trailing houseplants are particularly suited to the plant stands; spindly tendrils and vines reinforce the leggy silhouettes of the planters.
For more stylish ways to display houseplants, see:
(Visited 66 times, 1 visits today)