Based on the ho-hum selection at the average local plant nursery, who would know that there are more than 25,000 different kinds of daffodils–scented ones, and ruffled ones, and pale creamy ones, and even a crinkly cupped bicolor variant named for the tiny Irish hometown of its creator? And you thought daffodils were dull.
I want them all. A selection of several dozen of the best–the rare, the coveted, and the oldest heirlooms–is available from Old House Gardens, where Michigan-based bulb grower Scott Kunst is blessedly fanatical about saving and propagating flowers we might otherwise forget had once existed. And now is the time to order, for fall planting:
Narcissus 'Silver Chimes'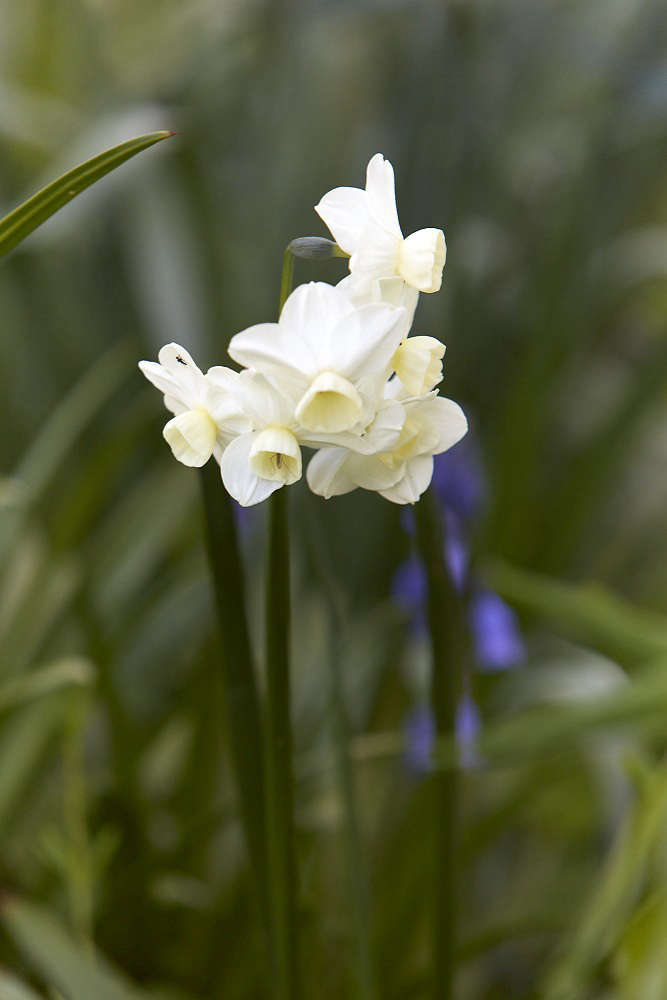 Narcissus 'Pheasant's Eye'
For more, see Gardening 101: Pheasant Eye Narcissus.
Narcissus 'Snipe'
Narcissus 'Thalia'
Above: Thalia is a daffodil I've been planting for more than 20 years; I love the graceful, gentle way the flowers lean over to listen to what you're saying. It's a hybrid that dates to 1916; $15.25 for 10 bulbs.
Narcissus 'Avalanche'
Above: "If daffodils were athletes, 'Avalanche' would be wearing Olympic gold," according to the Old House Gardens catalog. A vigorous bloomer with up to 20 blooms per stem, Avalanche Daffodil is $18 for 10. Photograph by Lagged On User via Flickr.
Finally, get more ideas on how to successfully plant, grow, and care for daffodils with our Daffodils: A Field Guide.
N.B.: See more of our favorite spring-blooming bulbs at:
Bulbs & Tubers 101: A Design Guide.
Interested in other bulbs and tubers for your garden or indoor space? Get more ideas on how to plant, grow, and care for various bulbs and tubers with our Bulbs & Tubers: A Field Guide.
Finally, get more ideas on how to plant, grow, and care for various perennial plants with our Perennials: A Field Guide.
(Visited 10 times, 1 visits today)