Really good paths are made with love. Created with a sense of optimism and enterprise. Hand-built by friends and family, their pleasant associations are as permanent as the hard core underfoot.
If the best paths are handmade, then the best paths also are the most knobbly and uneven, their decorative qualities a higher priority than creating a smooth conduit from A to B. What happens, then, when your labor of love is handed over to somebody else?
Photographs by Kendra Wilson for Gardenista.
Above: At Kelmarsh Hall in Northamptonshire, Nancy Tree (later Nancy Lancaster) called on her friend the garden designer Norah Lindsay to help her build a lavender garden. Now lined with nepeta Six Hills Giant and alliums, the quarter beds contain one variety of rose: Charles de Mills. The most striking thing about this area is arguably the herringbone pattern of eroding brick. It is still called the Old Lavender Garden.
Above: "It was delicious staying with the Trees," wrote Norah Lindsay, who was more of a friend than an employee. She enjoyed staying in the big house and working side by side with the fabulously wealthy Nancy and Ronnie. Together they built the path above for a new lavender garden (translation: they told someone else exactly how to do it).
Above: David Verey built this cobbled path for his wife Rosemary. A plaque in a temple in the garden declares "David and Rosemary Verey made a garden here for their pleasure." Now the garden is given over to other pleasures, being part of a luxury hotel, and people with high heels need to tread carefully or avoid the laburnum walk altogether.
Above: Local materials always work best. In Spain, the local stone used for ancient cobbles is also used for sinks and troughs. Walls rise out of the ground made of the same stone. Wild strawberries add some levity.
Above: Crumbly steps made with local Cotswold stone. A home to Herb Robert, its casual sprawl encourages people to find another route.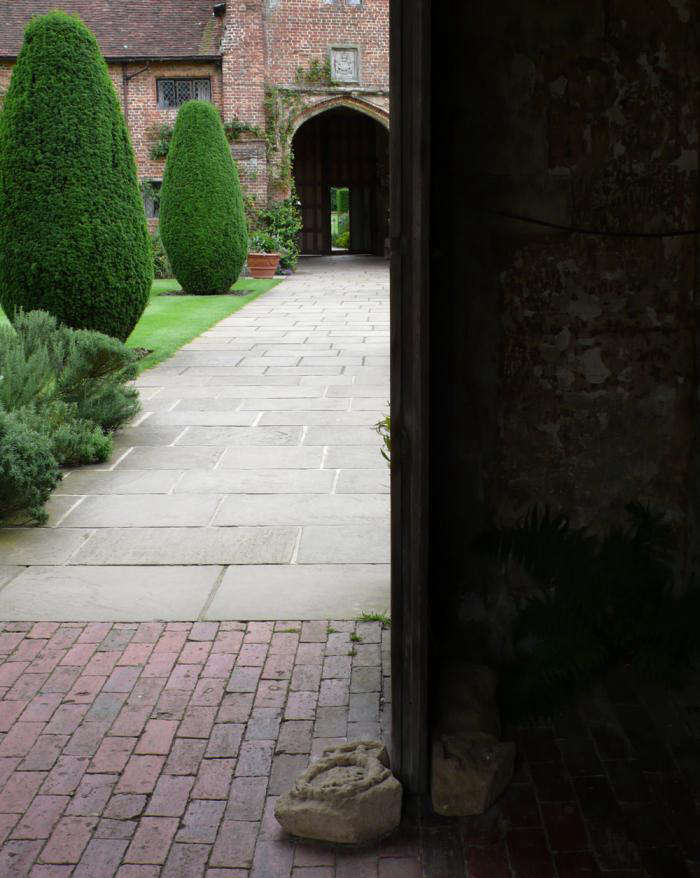 Above: At an attraction like Sissinghurst, the rough surfaces and textures so beloved by Vita Sackville-West are allowed to thrive vertically but not horizontally. This very smooth paving has a whiff of health and safety about it, and with good reason as there are almost 200,000 visitors a year.
Above: Slippery when wet. York stone is notoriously slippery and the English climate is notoriously wet.
Above: Fortunately, this is not the only way through this arts and crafts garden.
Finally, learn how to successfully use pavers in a landscape or garden project with our Hardscaping 101: Pavers guide.
(Visited 310 times, 1 visits today)