Elevate domestic duties with a natural (and naturally good-looking) broom: here are five you'll want to own.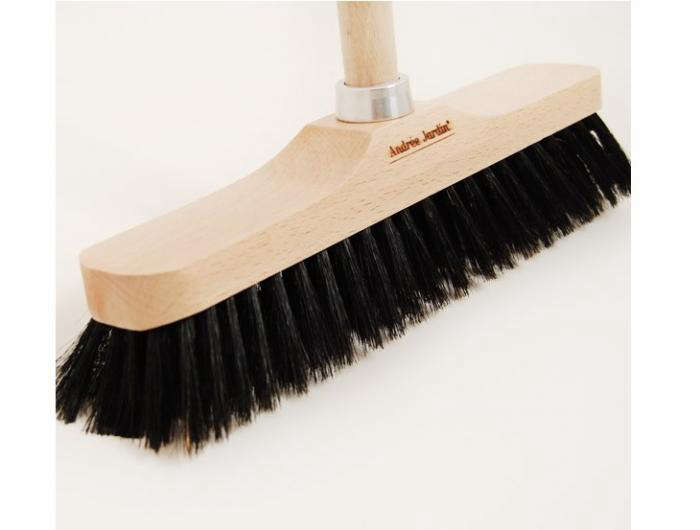 Above: Andrée Jardin has been making bespoke brooms in Brittany for more than 80 years. The handcrafted Traditional Soie Noire Brush is made of varnished French beech and horsehair and is 51€ directly from Andree Jardin.
Above: The hand-tied indoor/outdoor Justamere Tree Farm Traditional Broom, made in Western Massachusetts; $60. 
Above: Made by local craftspeople in the UK, the Broom & Hook are sold as a set: the broom has a walnut handle and hog bristles, with a powder-coated steel hook; £100 from Turner & Harper.
Above: The Laundress Horsehair Broom is handmade in Germany; $60 from Amazon. Available seasonally, currently sold out.
Above: For the witch who lives in a smaller space, a handheld option found in the Dutch Broom from Brook Farm General Store; $18.
Above: For the white witch, a Rice Straw Broom from Objects of Use; £15.00. 
N.B. This is an update of a post originally published October 30, 2012.
Looking for the Ideal Outdoor Cleaning Tool? There's a reason they call it the Miracle Brush.
(Visited 14 times, 1 visits today)