Treat yourself to a time out in a hanging chair. Here's a roundup of our rattan-inspired favorites.
Take note that natural rattan is best when it's kept in a dry location—perfect for hanging on a covered porch or indoors from a ceiling beam (bring that summer swing feeling inside). Want to hang a chair from a branch in the garden? Synthetic rattan to the rescue. Several of our selections are made with weather-resistant synthetic fibers.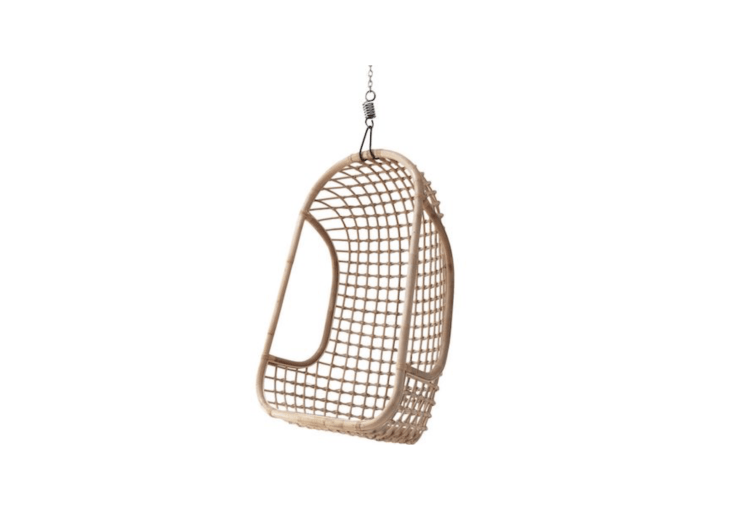 Need something that will hold more people? Check out the Lollygagger Sofa in our recent post, Outdoor Furniture Spotlight: Colorful, Recycled Designs from Loll.
N.B.: This post is an update; the original story ran on August 13, 2013.
(Visited 155 times, 1 visits today)