There's a surfeit of fruit out there, so let's get canning. Come January, you will open a jar that tastes like summer and thank us for nudging you:
Above: Do you need a million-zillion special tools and gadgets to get started? Of course not. A basic equipment list includes jars, a canner and canning strainer to hold the jars in place (for stovetop canning), tongs, a funnel, and a nice skinny spatula for scraping down the inside of bowls and jars. Supplement as you see fit. Image via Food in Jars.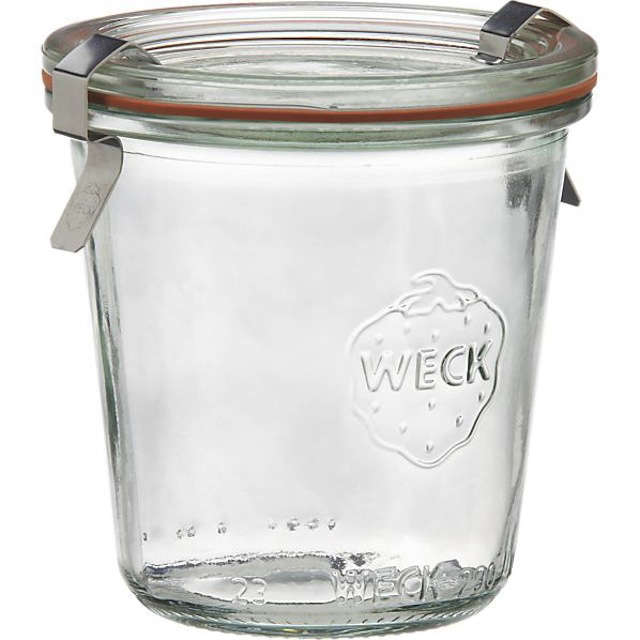 Above: The basics. A 9 Oz. Weck Canning Jar is $3.50 from Crate and Barrel. Other sizes are available, at prices ranging from $2.95 to $3.95 apiece.
Above: A set of 10 Medium Rubber Replacement Seals for Weck jars is $2.50 from Crate and Barrel; other sizes are available for prices ranging from $2.50 to $2.95.
Above: A set of 8 Weck Replacement Clamps is $4.95 from Crate and Barrel.
Above: A Victorio Stainless Steel Dual-Use Steam or Water Bath Canner with a double-sided wire rack is $89.99 from Amazon.
Above: The Victorio canner has a built-in thermometer with three elevation zones.
Above: A set of powdercoated stainless steel Measuring Cups includes a 1 cup, a 1/2 cup, a 1/3 cup, and a 1/4 cup size; $19 from West Elm.
Above: A Red Oven Mitt is $25 apiece from Ancient Industries.
Above: A pair of Canning Tongs for lifting hot jars and a Canning Funnel for pouring fruit mixtures into wide-mouthed jars are both on sale;  $7.96 and $6.36, respectively, from Williams-Sonoma.
Above: A White Silicone Jar Spatula is $3.95 from Crate and Barrel.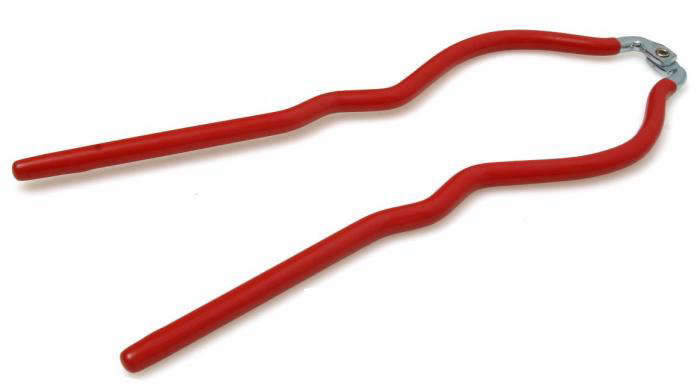 Above: A Victorio Jar Wrench has a cushioned grip to make it easier to open tight lids; $3.99 from Victorio, For more on canning techniques, see "Risky Business: Oven Canning Jam."
N.B.: This is an update of a post originally published August 29, 2012.
You need to login or register to view and manage your bookmarks.