We're holding our first Remodelista & Gardenista Market of the year on May 9th at the Marin Country Mart in Larkspur, California. 
Just in time for wedding gift season, we're bringing together more than 40 local designers and their gift-worthy wares. From a set of handmade nested bowls (the perfect shower gift) to charming pocket size garden notebooks to say thank you to the wedding party, we've got new ideas for gifts in fresh spring colors.
See our Markets page for full details, and a full list of vendors is below. We hope to see you there!
Above: Are you headed to a wedding shower? Allow use to suggest the perfect, practical gift. Handmade in California by Berkeley-based Sarah Kersten of Counter Culture Pottery, a ceramic Set of Three Covered Bowls nest and stack for easy storage; $200.
Above: Designer Shujan Bertrand's new í€plat line elevates reusable storage bags to an art form. From her Sac í€ Fleur bouquet sack made of salvaged denim sourced in small batches from San Francisco factories ($60) to her signature Sac í  Plat tote $46), she rethinks the way we use everyday objects (and makes it a pleasure to transport a hot pie plate to a dinner party).
Above: San Francisco's favorite flower-truck florist is Rebekah Northway, who arranges flowers for events large and small. Look for her SF Petaler truck parked outside the Remodelista Market at Marin Country Mart's Building B; she'll also be selling Mother's Day bouquets and posies.
Above: Are you looking for a way to say thank you to the wedding party? Illustrator Maria Schoettler's charming line drawings adorn the covers on a set of three pocket-size Garden Companion Notebooks; $18.
Above: Oakland-based Summer Sequoia uses 100 percent local beeswax in its candles; a Tallow Travel Candle burns 16 hours and comes with a lid. Candles are available in two sizes for $16 or $36 depending on size.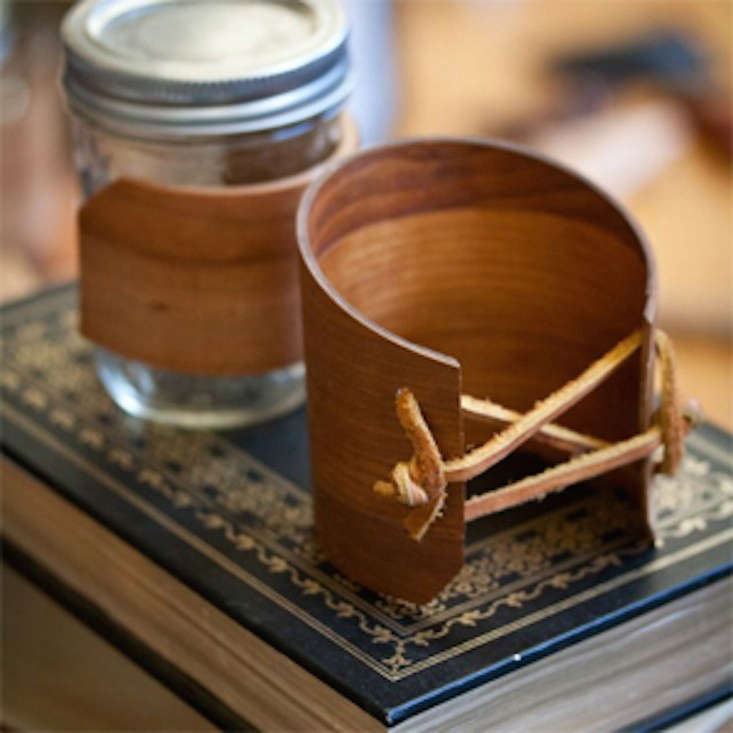 Above: SF-based florist Baylor Chapman of Lila B. will be bringing Wood Corset Wrapped Beaker Vases ($36) handmade in San Francisco by Craft Carriage.
Above: Berkeley-based nutrition specialist Thistle sources all the ingredients for its high-quality organic and plant-based Signature Juice Cleanse plan from local farms. A $69 daily plan includes five juices, almond milk, a ginger shot, and a glow elixir.
On May 9, shop from these Remodelista and Gardenista sellers: 
Browse our market picks for Mother's Day from Remodelista and Gardenista. (If you can't make it to our May 9 Marin market, note that most gifts are available for purchase online.)
(Visited 38 times, 1 visits today)