This week the Remodelista editors looked to California for home design trends. Here are five interiors ideas to steal no matter where you live.
Custom Compost Chutes
See more clever kitchen design hacks in Kitchen of the Week: A Hacienda Kitchen in Sonoma's Hippest Winery.
Counter-Depth Refrigerators
"If you're dealing with a kitchen full of tight corners, the depth of a refrigerator is just as important as its width," writes Alexa. "What you need is a slender 24-inch wide counter-depth fridge; counter-depth meaning 24 to 29 inches deep (to stand flush with standard 24- and 25-inch cabinets)." See her top picks in this week's 10 Easy Pieces post.
Folding Wallpaper Table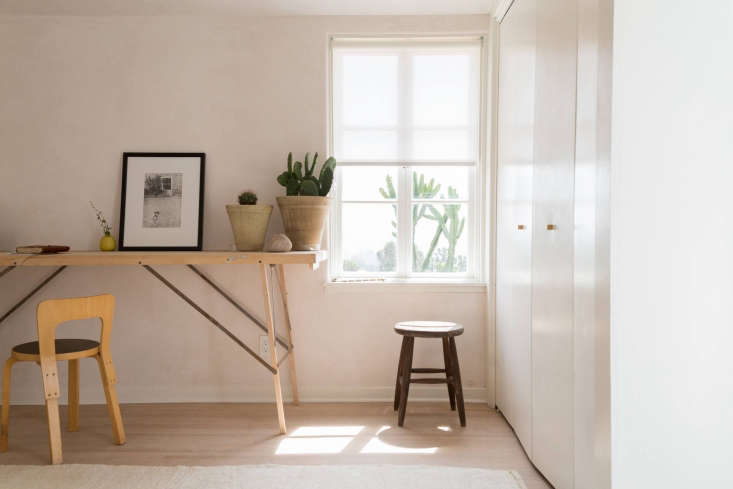 See more tips for styling a wallpaper table in Steal This Look: A Warm, Minimal Guest Bedroom in LA.
Sofa Storage
See more editors' picks at 8 Favorites: Surprisingly Attractive Sofas With Storage on The Organized Home.
Zero Waste Shopping Bags
"For the zero waster: our friend Tricia Rose of Rough Linen has just introduced a set of three strong, antimicrobial, biodegradable produce bags in graduated sizes, designed to encourage you to ditch the plastic at the farmer's market or grocery store (and to avoid the rising tide of single-use plastic)," writes Julie.
Read more in New Zero-Waste Produce Bags from Rough Linen.
(Visited 1,391 times, 1 visits today)