Golden hues, textured walls, and sink-into-comfort seating are just right for the cocooning season ahead. See five of the Remodelista editors' favorite design ideas for an autumn palette:
Paint Splatters
Kristina spots a trend; see more in 10 Ways to Decorate with Paint Splatters.
Coral Bed Linens
"With soulful interiors and floaty, romantic curtains," a bedroom at Casa Privata in Italy is "straight out of a Michelangelo Antonioni film," writes Alexa. See more in this week's Steal This Look post.
Tadelakt Plaster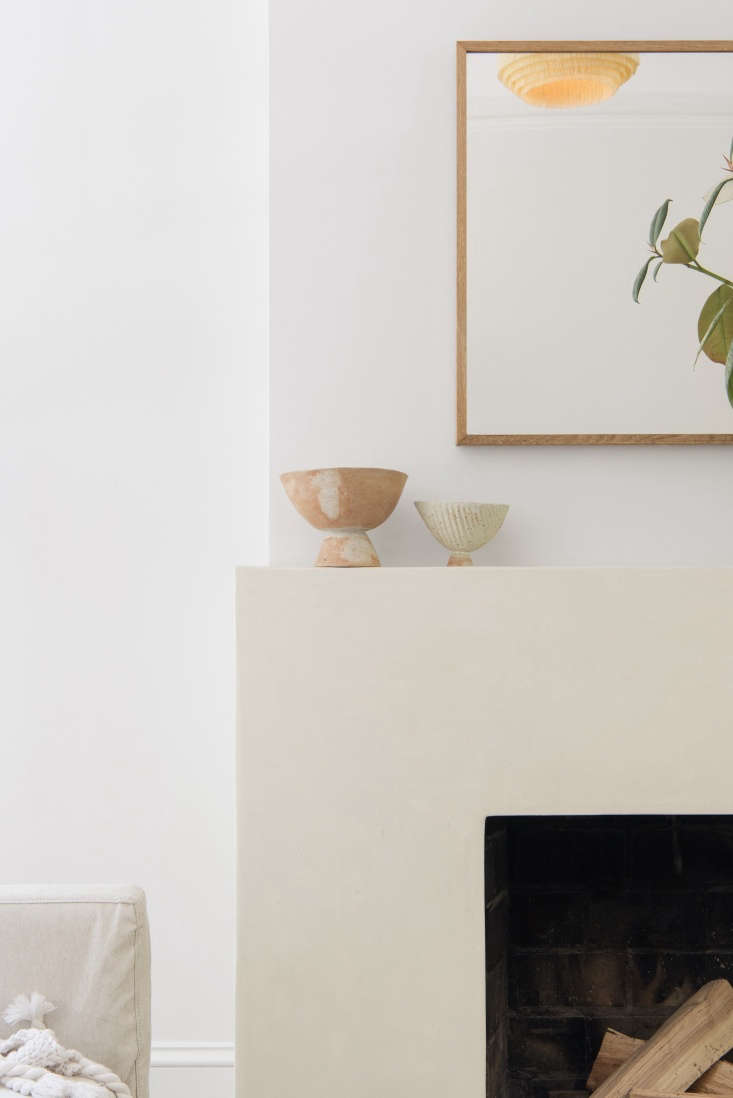 "Tadelakt is a traditional Moroccan wall surfacing technique composed of lime plaster and black soap made from olives," writes Meredith. Among its many benefits: no grout, no seams, and it's naturally mold and mildew resistant. Read more in this week's Remodeling 101 post.
Building-Block Sofas
Modular sectional sofas "are designed to be separated, stacked, arranged, and rearranged. They function particularly well for the indecisive designer, frequent remodeler, or a family of climbers and fort builders," writes Alexa. Read more in this week's 10 Easy Pieces post.
Paint Trends: Matching Trim
See more of this project (and more moody green trim throughout the house) in The Design Is in the Details: The Weavers House, Chan + Eayrs' Huguenot-Inspired Oasis in London.
(Visited 87 times, 2 visits today)