Pink furniture, pink accessories, pink tableware, pink paint: pink propels the Remodelista editors into spring this week. See their five favorite picks:
Pink Mohair Throws
See more blush-colored favorites in Editors' Picks: Our 2019 Valentine's Day Gift Guide.
Pink Side Tables
"Tray tables have come a long way in recent years; a new array available in a rainbow of powder-coated hues will bring order—and style—to your life," writes Alexa. Read more in this week's 10 Easy Pieces post.
Plaster-Pink Paint
See more in Steal This Look: A Plaster Pink Kitchen in Bath, England.
Pink Drinking Glasses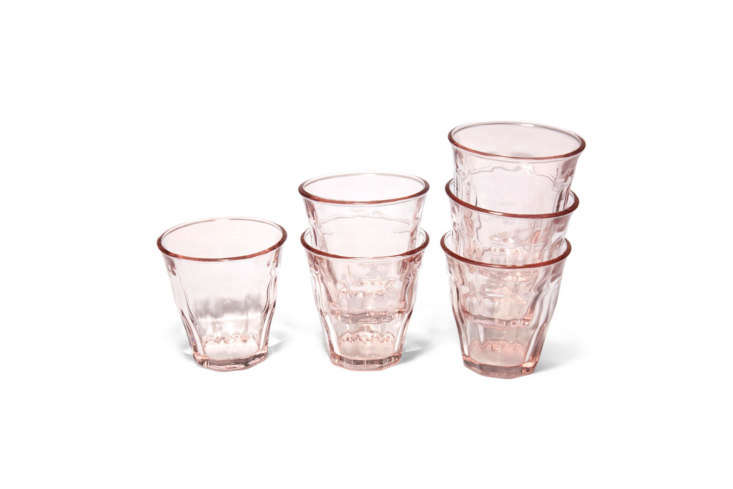 See more in 8 Favorites: Drinking Glasses With a Hint of Pink.
Pink Rugs
See more in Rethink Pink: 14 Favorite Graphic, Un-Frilly Rugs in Rose Hues.
(Visited 34 times, 1 visits today)