We've happy to see one of our favorite online shops, New Zealand-based Garden Objects, expand into a new bricks-and-mortar store in Kohimarama, Auckland, (where co-owners Lisa Davis and Jared Lockhart also reserved space next door for Lockhart's landscape studio):
Photography by Neeve Woodward courtesy of Garden Objects.
Above: The shop and landscape design studio share a storefront and an art-deco building.
Above: From Sweden, a Korbo Galvanised Wire Basket ($325 NZ) holds an assortment of brooms and doormats.
Above: In the window are a trio of ceramic Pilar Wiley Planters, available in three sizes at prices from $145 AU to $215 NZ depending on size.
Above: Stackable wood Japanese Carry Stools (on the bottom shelf) are made of red cedar and are $175 NZ apiece.
Above: Hanging on a wall is an assortment of garden hand tools, including (from Right) a Bulb Planter ($70 AU), a brass-tipped Dibber ($55 AU), and Dewit Hand Trowels ($55 NZ apiece).
Above: The shop has a garden courtyard.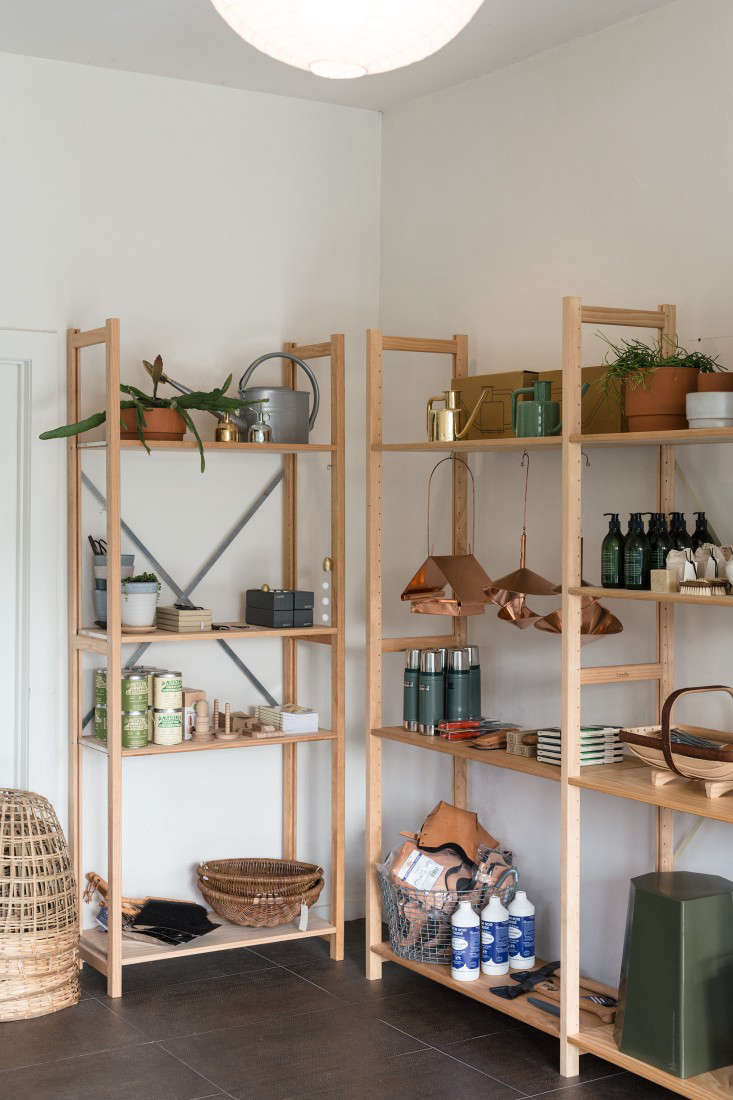 Above: A selection of tools, books, and gardeners' essentials.
Above: A Copper Vogeli Bird Feeder will oxidize over time and comes with a copper hanger. It is $190 NZ.
Above: A doorway connects the shop and landscape design studio.
Above: The light-filled studio is filled with potted plants and landscape birds.
Above: Garden design inspiration on a pinboard.
Above:  To shop for the full selection, go to Garden Objects.
(Visited 67 times, 1 visits today)