Fredrik Larsson, a veteran of the Brooklyn retail scene, decamped to the Catskills a couple of years ago and opened an outpost of his popular Williamsburg store in the sylvan town of Shokan. Located in a 4,500-square-foot former garage, the shop carries a wide range of goods from Denmark, Finland, Iceland, Sweden, and Norway (including favorites like Iittala, Asplund, and Stelton, as well as newer brands like Zweed and Muuto). Go to Scandinavian Grace for more information.
Above: The exterior of the shop is painted Swedish blue.
Above: Inside, an array of goods from all over Scandinavia is on offer.
Above: A quartet of pendant lights from Danish line Muuto.
Above: Classic tableware in brilliant summer shades from Iittala.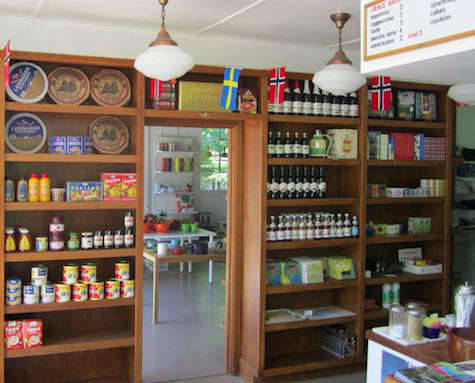 Above: Cafe shelves are stocked with classic Scandinavian goods.
Above: Scandi staples like painted Dala horses and pine soap.
Above: Coffee, tea, and pastries are on offer at the cafe.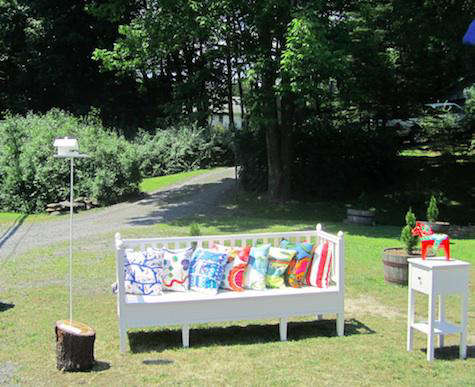 Above: The Pip Pip Bird Feeder by Stina Sandwall is $130 made of white lacquered steel (Larsson drilled a hole in a tree stump and created an instant stand). An assortment of pillows from Iittala and Marimekko is displayed on a traditional settee.
Photos courtesy of Scandinavian Grace.
(Visited 3 times, 1 visits today)