For a young family in an apartment with no outdoor living space in the Taiwan port city of Kaohsiung, Taiwan-based HAO Design designed an indoor garden and playground.
Thanks to a few artfully placed house plants and the judicious use of green paint and accessories, the apartment feels as open and airy as the great outdoors:
Photography courtesy of  HAO Design.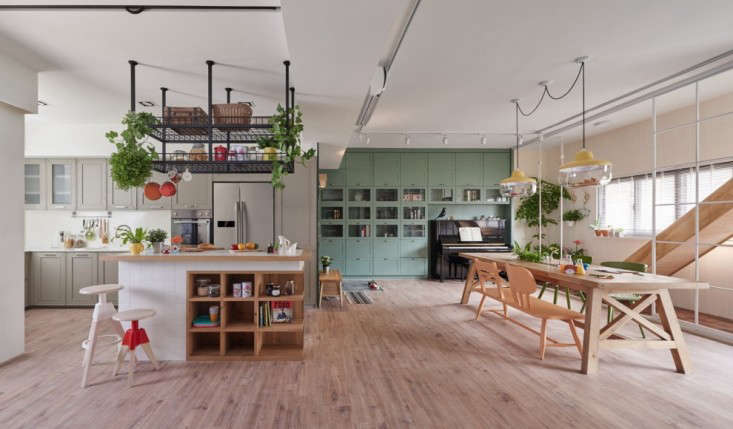 Above: The heart of the 1,450-square-foot apartment is a large open room—for cooking, dining, playing, and lounging—where the family spends most of their time.
For more homes brimming with houseplants, see:
(Visited 445 times, 2 visits today)