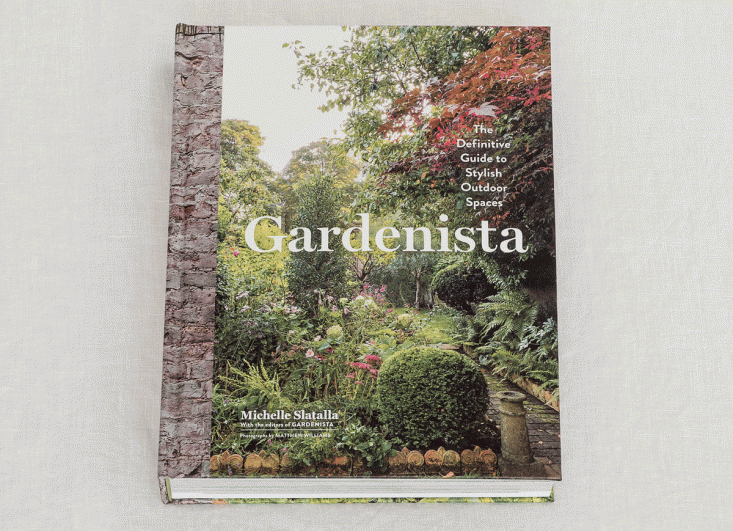 Above: We're excited to announce that our new book, Gardenista: The Definitive Guide to Stylish Outdoor Spaces, is now in bookstores.
Ordering Information
Gardenista: The Definitive Guide to Stylish Outdoor Spaces is available in bookstores in the United States, Canada, the UK, Australia, and New Zealand. (If you live in Europe or Asia, you can order the book from your local Amazon site or Book Depository.)
US: Order a signed copy from Terrain. Other retailers include Amazon, Barnes & Noble, Books-A-Million, Powell's Books, and specialty stores. To find your closest independent bookstore, visit IndieBound.
Canada: Retailers include Amazon Canada, Indigo (Canada), McNally Robinson, independent bookstores, and specialty stores.
UK: Retailers include Amazon UK, Waterstones, and Book Depository.
Australia:  Retailers include Booktopia, Book Depository, independent bookstores, and specialty stores.
New Zealand: Retailers include Fishpond and to find a stockist near you, visit BookReps New Zealand.
We're thrilled to hear what reviewers are saying:
"The most gorgeous gardening book I've seen in ages." —The Bookseller (U.K.)
"Aided by 480 color photographs, this beautiful book showcases innovative gardening concepts based upon real homes, highlighting details—the placement of beeswax tea candles, tablecloth clamps, and butterfly chairs—in harmony with shade trees, hedge shrubs, and stone walls. The end result is a display of outdoor living space that integrates plants, color, balance, design, and also functionality." —Publishers Weekly
"If you love Gardenista.com, sister site to Remodelista.com, you'll be as happy as I am to have a photo-rich look-book for modernist gardens in hand. The focus is international, with up-to-the minute planting ideas, including lots of tempting DIY projects." —Seattle Times
"A big bouquet of ideas that you can digest over the winter and use to inspire your own outdoor space come spring."—Toronto Star
Above: Read more about the book and (and tour Gardenista editor Michelle Slatalla's garden) in The New York Times. Photograph by Aya Brackett.
(Visited 831 times, 3 visits today)