When you think about it, garage door openers were pretty smart even before the Internet came along. For decades, we've been able to use a remote control to open and close the garage. But now the remote control is stepping up its game and going Wi-Fi.
Read on if you already have an automatic garage door opener (affectionately called a GDO) and are interested in adding a smart feature, a garage door controller connected to your home's Wi-Fi system, to allow you to open and close the door using your smartphone or other mobile device—wherever you are.
Do I need a smart garage door controller?
Even the most mindful of us have probably left the garage door open by accident more than once. If your garage is attached to your house, that open door compromises your home's security. And whether your garage is attached or freestanding, you don't want pests like squirrels and raccoons to wander in and make themselves at home. So a smart garage controller that you can use to check whether your garage is closed, and to close the door even if you're away from home, is a big boon to home security.
A smart garage controller also allows you to open your garage door remotely, giving guests or neighbors access to your house or just your garage when you're not at home. With some of these devices, you'll receive an alert when your door is left open, or when someone other than you opens it.
Should I worry about compatibility?
You should! Before you buy a smart controller, you'll have to make sure it's compatible with your garage-door opener. Manufacturer websites provide lists of the GDO brands and models that work with their product. You'll need to know your GDO's brand name, the year it was made, and whether or not it has infrared safety sensors. If you can't figure it out by reading up online, you can always contact the manufacturer to inquire.
Any other concerns?
You'll need a strong Wi-Fi signal in your garage for the device to work reliably.
Can I install my smart garage-door controller?
The Wirecutter charitably calls this an "entry-level" smart device. No special tools are required. In most cases, you mount the small hub on the garage ceiling or wall, attach a door sensor, download the app, and then connect the device wirelessly to your existing remote control device. Some devices must be hardwired to your GDO. Before you buy, we suggest you read the directions on the product websites so you know what you're in for (or consider hiring a pro).
What are the best smart garage door controllers?
A number of these devices have come on the market in the past few years. The following three garage door controllers have been receiving good reviews:
Chamberlain MyQ Garage
Chamberlain owns a large share of the market in GDOs, so if that's already your brand this should be an easy decision. The MyQ, Wirecutter's top pick, is probably the easiest device to install and use. You should be able to set it up in about 15 minutes. First, use a power drill to mount the bracket for the Wi-Fi hub on the ceiling near your GDO. (You'll need an outlet nearby so you can plug it in.) Attach the sensor to the top panel of your door using double-sided tape. Then connect the hub to your Wi-Fi network and download the app (good for both iPhone and Android devices). If you have more than one garage door, you can buy a second door sensor ($37).
MyQ lets you customize the alerts you receive on your smartphone—for example, you can specify the length of time the door is left open before you're notified, or get an alert whenever the door is opened.
If you've already installed a smart-home system in your house, such Nest, Wink, or Xfinity Home, you can integrate your MyQ with that. Apple HomeKit compatibility is apparently in the works, which would allow you to use Siri voice control to open and close the garage.
One drawback is that the MyQ doesn't allow guest users. The only way to share with others is by giving out your account login information, which many people prefer not to do. Another drawback: Customer comments frequently mention false alerts.
Garageio
The directions say it should take you about 15 minutes to attach the Garageio Blackbox to the side of your GDO using adhesive strips (you can also mount it nearby on the ceiling or wall). But this device isn't as simple to install as the MyQ, because you need to wire it into your GDO. After mounting the activator and sensor by the door, you connect the device to your Wi-Fi and download the app (for iOS and Android).
You can then use the Garageio to get alerts if your door is left open, and to open and close the door remotely. It's easy to share access with an unlimited number of family members, neighbors and the like, without having to divulge login info. (You can remove users just as easily.)
You can integrate Garageio with your Amazon Echo (the voice-controlled smart hub), and just say, "Alexa, ask Garageio to close my door." You'll soon be able to integrate Garageio with Samsung SmartThings. Two-door and three-door Garageio models are also available ($209 and $219).
GoGogate 2
This device makes it easy to visually monitor what's happening with your garage, since you can integrate it with your existing IP security camera and use your smartphone to see in real-time who's opening or closing your door or otherwise messing around there. (To integrate your security camera, you'll need to sign up for GoGogate's three-year subscription; the $30 fee includes 1 GB of video storage.)
The GoGogate 2 app works for both iOS and Android systems. You can add a battery-powered wireless sensor ($35) which, when attached to the door, will monitor not just the door's opening and closing (sending you alerts), but also the garage temperature, which could be handy if there's a danger of pipes freezing. One device will control as many as three doors, and it's easy to share access with other users.
As with Garageio, you can integrate the GoGogate 2 with Amazon Echo for voice control. GoGogate also has an Apple Watch app.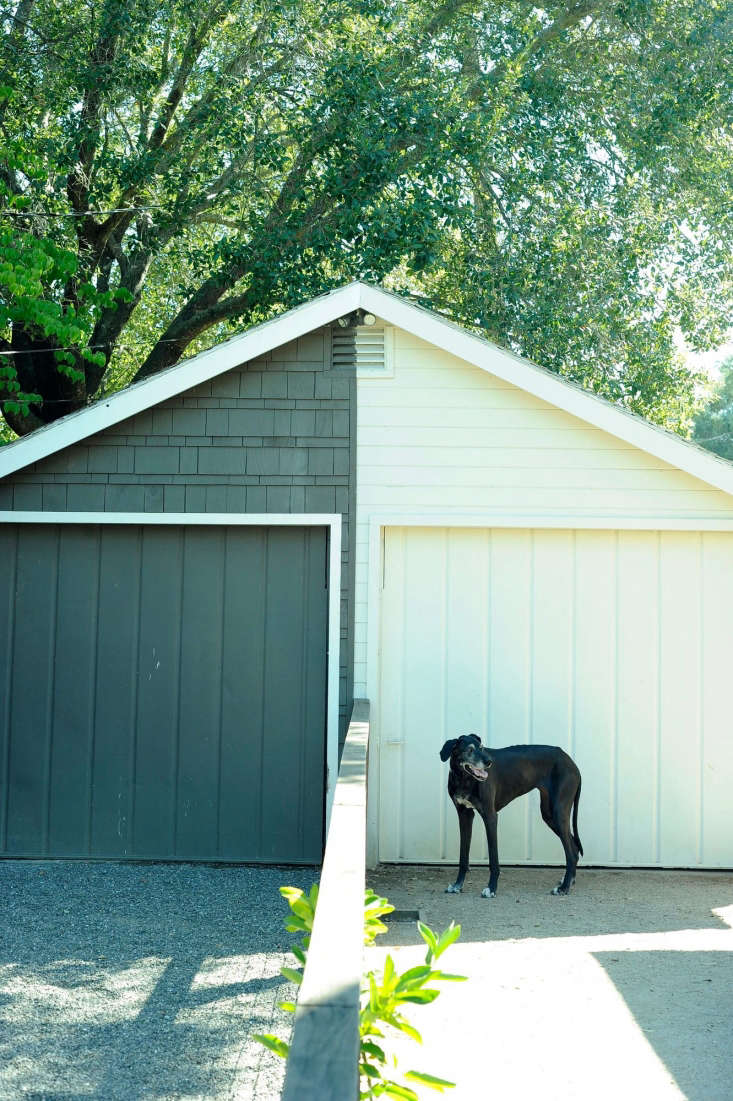 Which smart controller is right for me?
These three are only a few of the devices available. Try to bone up on all the options before you buy. Read the manufacturer websites, including installation instructions—if you're planning to install it yourself, you should know what you're in for. Consult product reviews on tech sites, and browse customer comments on the retail sites where the products are sold. Just be aware that, as with all tech devices, the products change rapidly; drawbacks cited in customer reviews may have been resolved in later versions.
If you decide to spring for one of these devices, you'll gain peace of mind; no more fretting about whether you left the garage door open again. If you did, you can close it with a single click, thanks to this handy high-tech assistant.
N.B.: Browse our Hardware Design Guides and for more from our Smart Home series, see:
(Visited 70 times, 1 visits today)