Brooklyn-based designer Amy Adams' perch! line of delicate ceramic pieces features environmentally friendly, handmade containers and accessories for the garden:
Above: The Plant Pod is a two-part hanging planter; an insert has drainage holes and the outer container catches water. Adjustable sisal cords hold it all together; $112.
Above: A Container for One Thing (or two) will hold an air plant (or two); it comes in a gift box and is $28.
Above: A Basket Bowl is six inches in diameter and is the right size to display fresh cut flowers (or cherry tomatoes) on the tabletop. It's $54.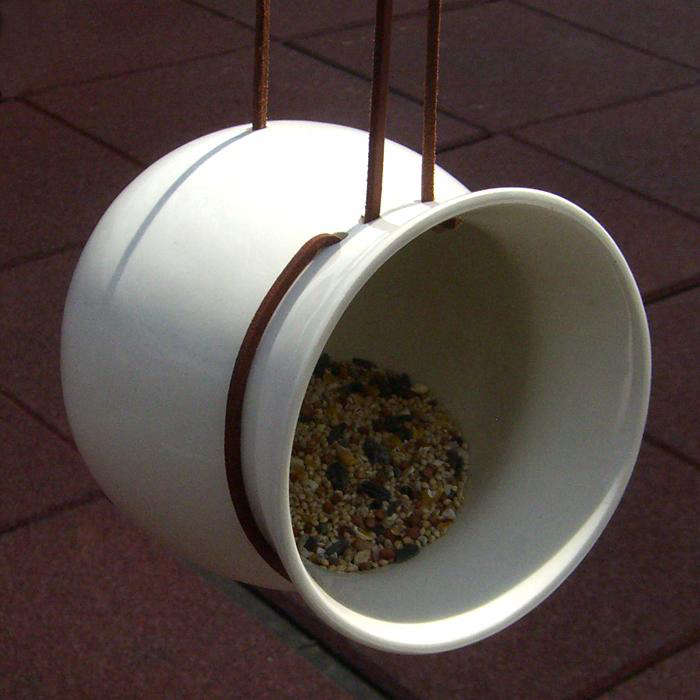 Above: Attract birds to the garden with a Round Birdfeeder; $96. (For ideas, see more images of Outdoor Planters in our Gallery of rooms and spaces.)
(Visited 24 times, 1 visits today)