When florist Brigitte Girling of Moss & Stone discovered her house deep in the English countryside 18 years ago, much of the surrounding land had been sold off, and the remaining one-acre garden was overgrown and overshadowed by huge Leyland cypress, laurel, poplar, and yew trees. There were just a few surviving old roses. "I felt rather like Snow White in a garden that was slowly growing more dense, dark, and impenetrable," says Brigitte.
But after a few years' observation and a visit from the local tree officer (the plot had a tree preservation order), she got to work chopping down the thuggish specimens and clearing the way for a new garden. She planted a native hedge around the perimeter of the plot to welcome wildlife, box hedges around large mixed garden beds, and a copper beech hedge to create a secret area that would later have a wildlife pond.
Photography by Gina Dover-Jaques.
"My garden style, like my floral design, is very natural, wild, and celebrates the brave and quirky. Whether it's a tenacious self-seeder or pretty 'weed', most things are allowed to do their own thing," says Girling.
Beautiful old brick walls in the garden (as well as the facade of the house) are the perfect backdrop for scrambling roses.
A decade ago, Brigitte decided to give in to her passion for flowers and signed up for a part-time, two-year course at a local agricultural college to learn basic floristry skills. She then worked freelance for eight years on events with floral designers before setting up on her own as Moss & Stone, working on weddings, events, and private commissions, as well as running workshops from her pretty cart-lodge studio.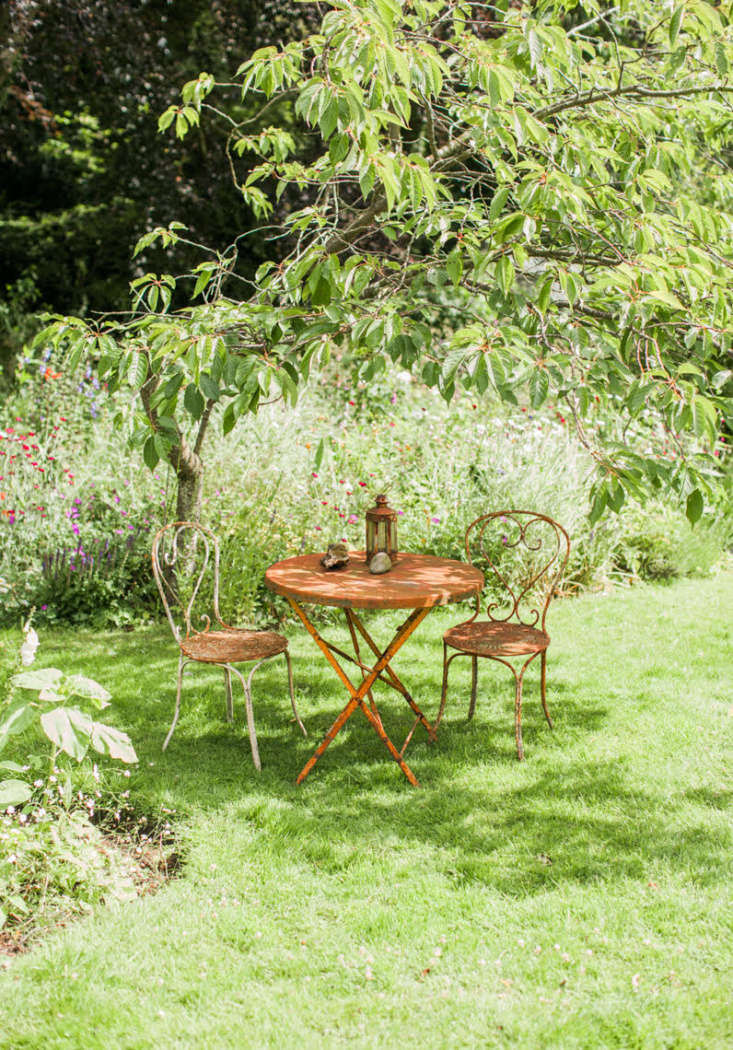 From April to October the beds and borders become a cutting garden for weddings and workshops. As a florist, her list of favorites is never-ending but it currently includes garden roses such as 'Koko Loko', 'Mokarosa', 'Julia', 'Vidal Sassoon', and 'Fighting Temeraire' as well as characterful annuals such as Phlox 'Creme Brûlée', chocolate cosmos, and scabious.
"I wouldn't change the oaks, limes, beeches and plane trees for the world, but if I had a magic wand the sand I would change in instant," says Brigitte, who regularly mulches with garden compost as well as extra mushroom compost, manure, and topsoil.
During the summer she also collects and dries many seed heads, grasses, and flowers to use in the winter months. "Bare branches, early hellebores and early blossom are all there if you seek them out. I'm always amazed at what the garden can produce on even the darkest days of the year," she says.
For information about upcoming workshops, see
Moss & Stone
.
Are you inspired by Brigitte Girling's garden to grow some of the same flowers? See growing tips for Dahlias, Poppies, Roses, and Annuals in our curated guides to Garden Design 101. Read more:
(Visited 134 times, 2 visits today)