No matter whether you have an old, established garden or a brand-new backyard plan you installed this year, fall is the season to start preparing—for next spring. As you prune, mulch, deadhead. and feed your plants so they will develop strong roots, you also can plant some judicious additions that will provide color now as well as next spring.
Want some tips? Courtesy of Scotts Miracle-Gro, we sent a video crew to follow Michelle—who has long-established flower beds in her front yard and a newly planted backyard—as she went into her garden to add fall color and feed the new plants with Scotts LiquaFeed All-Purpose Plant Feeding System.
Above: Watch and then get the materials listed below to recreate the look yourself.
.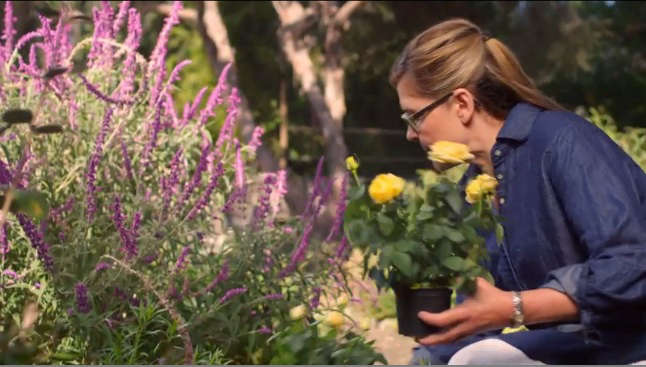 Above: In her front yard, Michelle added a few perennial plants—like these yellow landscape roses—to the front of her beds, where the flowers will be most visible as other plants die back in fall.
Above: In her backyard, Michelle planted pansies, annuals that with luck will re-seed themselves and return in the spring.
Here's What You Need:
• Fall-blooming perennials, such as Sunny Knock Out yellow landscape roses; $12.55 each from Great Garden Plants.
• Fall-blooming annuals, such as pansies, available from your local nursery.
An industrial-strength shovel to dig the hole, such as the Jackson Round Point Shovel with D Handle; $36.25 from Gempler's.
• Scotts Miracle-Gro LiquaFeed All Purpose Plant Feeding System which automatically applies plant food at an even rate.