Impervious to rain, dampness, and the occasional misdirected hose, a set of harvest baskets from Barebones (woven from durable sea grass) is welcome in our garden: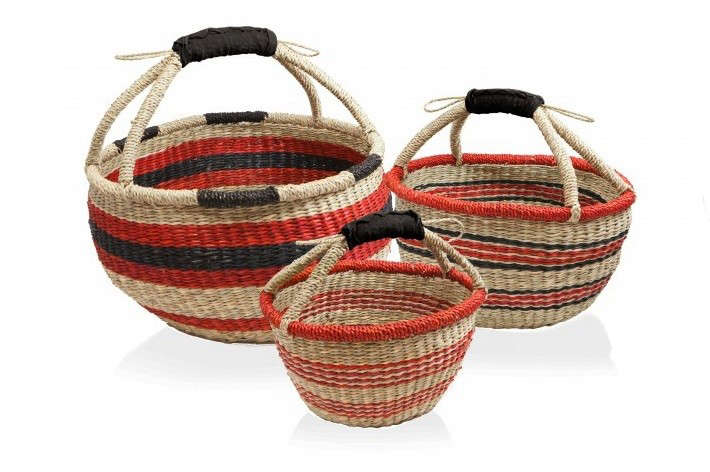 Above: Individually woven from natural sea grass, a set of three leather-handled Harvest Baskets is $49.99 from Barebones.
Above: Photograph by Christine Chitnis.
Guess who got us hankering for a striped harvest basket? For more, see DIY: A Family Friendly Vegetable Garden (Chickens Optional).
(Visited 6 times, 1 visits today)