A winner of the myMarvin Architect's Challenge, the Lamson-West Residence by architect John Senhauser is located on a wooded site traversed by a creek in suburban Cincinnati. Senhauser conceived of the project as "21st century log cabin," featuring post-and-beam construction, an open plan, lofty ceilings, and floor-to-ceiling Marvin windows that flood the interior with light. The exterior walls are constructed of solid cypress logs obtained from a local mill, and the wooden Marvin windows are clad in aluminum on the exterior. The structure features a grass roof and flooring milled from the walnut trees cleared from the property during construction.
For anyone embarking on a remodeling or construction project, Marvin offers the myMarvin Remodeling Planner, a free, easy-to-use tool that allows you to create room layouts for your entire house using your own dimensions. Start with a floor plan, add furniture, windows and doorways. View from above or in elevation view (there's also a budget calculator and scrapbook for storing your own images).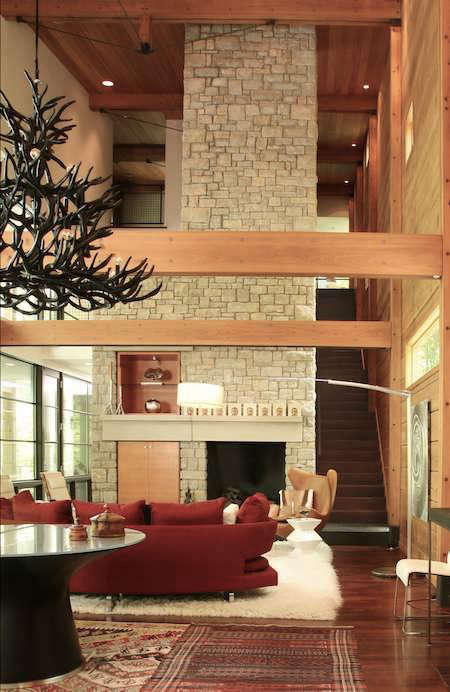 Today kicks off the International Builders' Show in Orlando, Florida. Marvin Windows and Doors will be sharing the latest and greatest from the show floor; follow them at Twitter/MarvinWindows to learn about the newest products and latest trends in home design.
For more information about high-efficiency windows and doors, or to locate a Marvin's dealer in your area, visit Marvin Windows and Doors.
(Visited 12 times, 1 visits today)