The best window box is the one you can't see. Whatever you planted in there should be so happy that it cascades down the wall to spill onto the sidewalk, threatening to trip passersby. Here are 5 tips to get the look:
Pick Plants That Get Along
A window box is a constrained universe where everybody has to get along, so pick plants that have the same water and sunlight requirements. For instance, coleus, sweet potato vine, and caladium go together well. They all like a little shade, which makes them the perfect combination to plant beneath a balcony or eave.
Add "Anchor" Plants
As a backdrop to colorful flowers, plant some miniature evergreens—such as boxwoods or cypress—in a window box. They will provide a constant layer of greenery.
Rely on Repeat Bloomers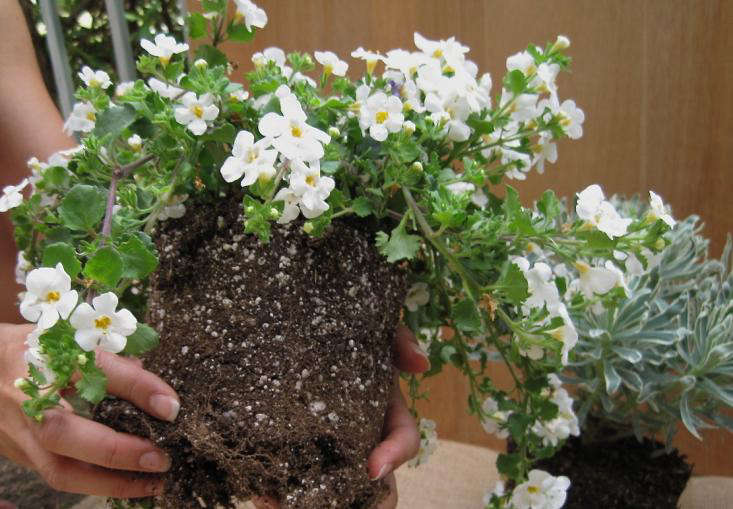 Include some annual plants—such as lobelia, petunias, and alyssum—because they produce profuse flowers and stay in bloom for months at a time. For more ideas, see our garden design guide for Annuals 101.
Water Daily
Soil in shallow window boxes dries out quickly. Keep soil moist and encourage roots to grow by watering daily. (An automatic irrigation system is your friend in a situation like this.)
Fertilize Regularly
Fertilize your window box plants regularly to keep them growing. When you plant the boxes, add a slow-release fertilizer to the soil. After the pellets disappear, fertilize weekly with a liquid fertilizer.
N.B.: For more tips to planting a window box, see:
(Visited 614 times, 2 visits today)