Lemons, check.
Simple syrup, check.
Now The only thing that stands between you and an icy pitcher of lemonade is the pitcher. Solve for that with one of our 10 of our favorite glass lemonade pitchers, at prices high to low (and all amenable to doing double duty as cocktail pitchers):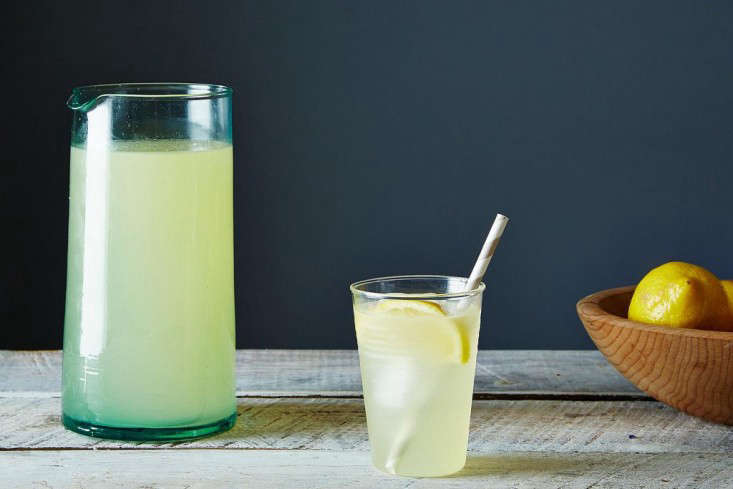 Above: A Handblown Moroccan Glass Pitcher made of recycled glass holds 34 ounces and is $30 from Food52. Also see Food52's tips on How to Make Any Type of Lemonade Without a Recipe.
Above: Trendglas Jena's Glass Pitcher made of lightweight borosilicate glass holds 2.5 liters (84 ounces) of lemonade; €38 from Edition Populaire. The Large German Glass Pitcher also is available for $38 from Kaufmann Mercantile.
Above: Trendglas Jena's lightweight lab-glass pitcher also is available in a smaller size; a Small German Glass Pitcher is $18 from Kaufmann Mercantile.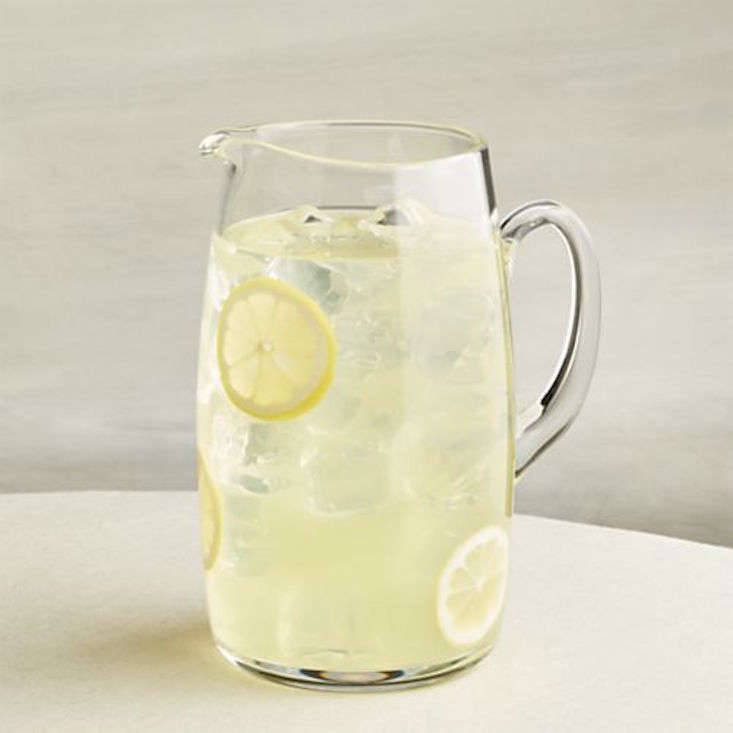 Above: An Alta Pitcher with straight sides holds 84 ounces and is $29.95 from Crate & Barrel.
Above: An 8.75-inch-tall Trap Pitcher holds 50 ounces; $ from CB2.
Above: More lab-ware style: a Beaker Large Glass Pitcher made of borosilicate glass holds 54 ounces and is $7.95 from CB2.
Above: A 64-ounce Clear Round Glass Pitcher is $68 from The Little Market. See more of this collection in Etched Glassware from San Miguel de Allende on Remodelista.
Above: Each handblown 24-ounce Malfatti Glass Pitcher is one of a kind, with wavy imperfections that give it personality; $64 from Food52.
Above: A mouth-blown Austrian glass Lobmeyr Alpha Pitcher is 8.2 inches high; $175 from ABC Home.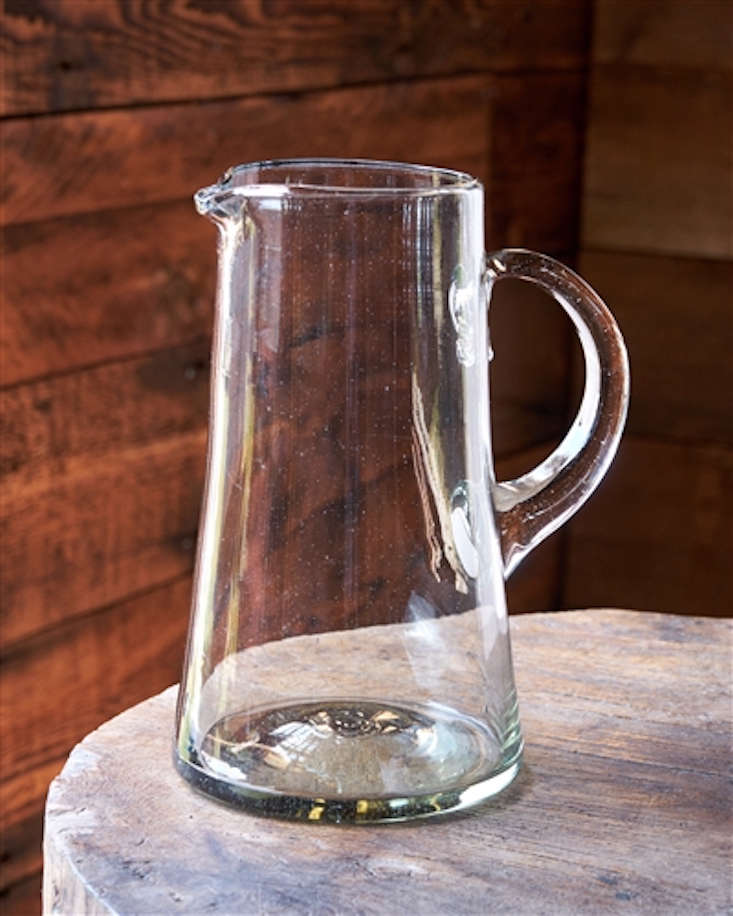 Above: A 10-inch-tall clear Glass Pitcher is made in Mexico; wash by hand only. It is $26 from Bitters Co.
Above: From Czech Republic-based designer Jakub Berdych, a Saturn Glass Pitcher is $39 from Generate.
Wondering what else to put in that pretty pitcher? See our summery recipes for Raspberry Sparklers for Fourth of July and A Family Recipe for Elderflower Cordial via Dublin.
(Visited 132 times, 1 visits today)