Instagram offers a rich vein of inspiration for houseplant lovers, from fellow enthusiasts around the world. Here are my top 10 houseplant accounts to follow, from Cairo to Canada.
Warsaw, Poland
They also photograph other houseplant lovers in their city.
Look out for… they've even created a Spotify playlist for their plants.
Cairo, Egypt
Veterinarian Mohamed Osman's life changed a year ago when he suffered from a heart attack aged 35: During his recuperation he began filling his home with plants, and he hasn't looked back since. Now every conceivable surface of his home is filled with greenery, including Calatheas, Marantas, Monsteras, and Pothos.
Look out for… his mighty Monstera deliciosa.
Helsinki, Finland
When you first get a glimpse of this account, you won't know what to lust after first. Check out her incredible cactus planter made out of a vintage television set and her enormous spider plant.
Look out for… the cactus-covered dining table.
Montreal, Canada
Oh, and he has a ridiculously large but wonderful watering can. Lefrançois has a great eye for displaying greenery, so it's no surprise that in his day job he's in the visual arts, working as a graphic designer (@pulpandpixel).
Look out for… his stunning if weird-looking Euphorbia lactea 'Cristata'.
Colchester, United Kingdom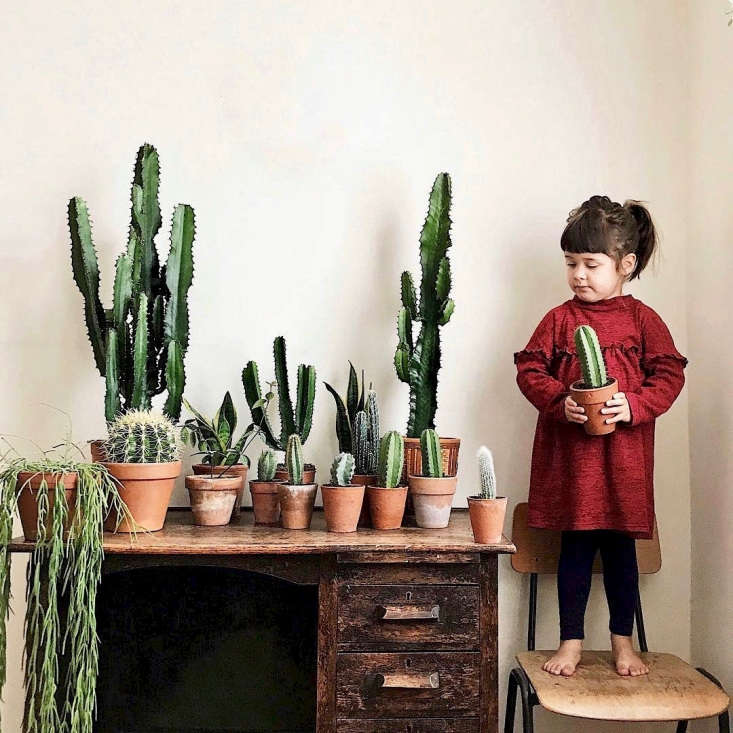 Look out for… some stunning specimens of the trailing succulent Hoya linearis.
Bogotá, Colombia
He doesn't take himself too seriously, though.
Look out for … his large and lush watermelon Peperomia.
Christchurch, New Zealand
She's got a thing for basketry, so lots of her containers are made from the stuff.
Look out for… the awesome, huge bird's nest fern in her bathroom.
Depok, Indonesia
Look out for… an incredible collection of Calatheas.
Melbourne, Australia
Aden, a graphic designer, has a gorgeous, photogenic white cat named Tilda.
Look out for… Aden's Farfugiums. If you haven't heard of them, you'll soon want one.
Rotterdam, the Netherlands
The first thing that drew me to Angela Rapisarda's account was not her wonderful plant collection, but the carved wooden door that provides the backdrop to many of her photos. She has a collection of giant Coleus I'd like to steal, and some delectable Begonias.
Look out for… Angela's Alocasia 'Red Secret'.
Need more houseplant inspiration? See our curated guides to Houseplants 101, including favorites such as Fiddle-Leaf Fig Trees, Succulents & Cacti, Aralias, and Prayer Plants. And see more of our favorite houseplant collections around the world:
(Visited 1,181 times, 3 visits today)